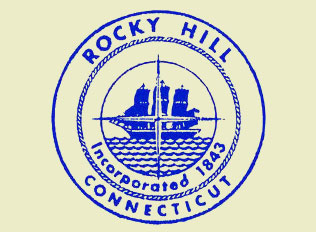 State Plans Disabled Prisoner, Mental Patient Nursing Home in Rocky Hill
The state hopes to open the 60 West St. facility, the former Haven Health Care Center, in February. The project is a joint venture between the state Department of Corrections and the state Department of Mental Health and Addiction Services.
DHMAS spokesman James Siemianowksi said individuals referred to the facility would have very significant and chronic medical conditions.
"They may be individuals with dementia, someone with Parkinson's, Huntington's, dealing with the after-effects of a stroke, so they're individuals that really are severely compromised from a medical standpoint and they have to need 24-hour nursing care," he said. "Individuals could be coming in from in-patient care, from an agency or they could be individuals who are eligible for parole or near the end of their sentence."
Siemianowksi explained currently the state is not eligible for Medicaid reimbursement for these individuals but, once they are placed in a nursing home, the state anticipates receiving a little over $5.5 million annually from the federal government.
Town officials, who just learned of the project last Thursday, Dec. 6, are "exploring all legal remedies, looking to do whatever we can to protect the interest of the town," said Town Manager Barbara Gilbert.
"It came as an absolute surprise when I got a phone call from The Hartford Courant," she said. "I immediately called state Representative [Tony] Guerrera.
"It's beyond comprehension the state would do this to a community without consulting the community," she said.
Though Gilbert could not give further information as to what legal action the town could take, she said it has been turned over to the town attorney.
The CT Mirror published in February that the state departments of correction, mental health and addiction services and social services issued a request for proposals for nursing homes for "clients under state care who are difficult to place."
In November, the facility on West Street was sold to Secure Realty LLC.
"The building was sold to a company. Little did we know that the company had a blessing from the state," Gilbert said.
Gilbert estimated there are approximately 500 residences within a 500-foot radius of the facility.
Siemianowksi said there would be 24-hour security personnel on site at the facility and restricted units.
"The reality is that that facility has already functioned as a nursing home and when it did, it had what we call secure units," he said, explaining that might consist of a key pad entrance and exit.
Many residents who live close to the facility, however, do not feel so secure, starting a Facebook group called, "No Prisoners In Our Backyards RH."
Resident Josh Egan purchased his home two years ago, abutting the facility property, hoping to start a family in Rocky Hill.
"I'm worried about having prisoners in our backyard. I'm worried about my neighbors. I'm worried about the fact that we would never be able to sell our house when this goes through," he said. "I love where we live and I was fine having the elderly facility back there, but this is taking it to a whole new level…I don't think anyone else would like this that close to their house."
Egan said he is willing to try anything possible to stop the facility from moving in.
"I think my neighbors and the town of Rocky Hill are behind me," he said.
The state will hold a public information session, facilitated by the town, Thursday, Dec. 20, at 7 p.m. in the Rocky Hill High School auditorium, at which representatives from DMHAS will explain the project and answer questions.
Gilbert said the town is also planning to send letters to residents within 500 feet of the facility, which will include a brochure the state Department of Corrections has promised, and all residents will receive a call notifying them of the Dec. 20 meeting.