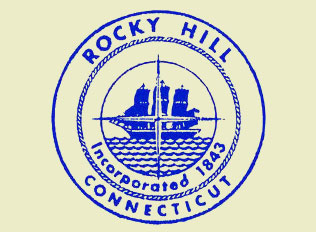 Rocky Hill Schools Re-examining Safety Measures
According to a letter from Superintendent of Schools Dr. Mark Zito, he, Police Chief Michael D. Custer, Town Manager Barbara Gilbert and school principals and district personnel met Wednesday, Dec. 19, and agreed on taking several measures.
"Public safety officials, in collaboration with school district personnel, will reassess the current security statues of all school builds and physical assets," the letter stated, which will include entrance areas, locks and the emergency communication system. Police personnel will also attend a January faculty meeting to discuss school security with teachers and staff, and public safety and school officials will hold ongoing meetings to "continually review the 'readiness status' of our schools in terms of responding to a crisis."
When students return from winter break in January, police-supervised "lockdown" drills will also be implemented. There will also be police presence at each of Rocky Hill's four schools for the remainder of the school year.
Although the shootings in Newtown left many communities shaken, "the general climate in all of our schools has returned to 'normal'," Zito's letter said. "Students are focused on their studies, teachers are busy preparing lessons and providing high quality instruction and our supper staff members have returned to their regular, routine responsibilities."
Rocky Hill schools observed a moment of silence in honor of the victims of Sandy Hook Elementary School Friday, Dec. 21, at the request of Governor Dannel P. Malloy, however the announcement was amended at the West Hill and Stevens elementary schools to, "Please observe a moment of silence in support of the people of Newtown," Zito's letter said, because "many of our younger students…may not be aware of the incident or may have a very limited understanding of the incident."
Principals at each of the schools also met with faculty last week to discuss appropriate ways to help students cope with their emotional distress.
"Fortunately, very few students required the services of a school counselor," Zito said in a letter.
Helpful links for parents and guardians to communicate with children about the tragedy are posted on the Rocky Hill Public Schools website.