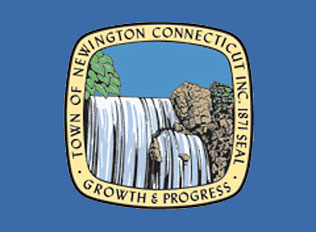 Health Bridge Workers Still Not Back on the Job
NEWINGTON - It looks like striking members of Employees International Union may be waiting a little longer to return to work-a Second Circuit Court of Appeals judge approved a temporary stay that will allow Health Bridge Nursing Homes to hold off on offering workers their jobs back.
A three judge panel will meet to review the possibility of granting a stay that, if mandated, will last through Health Bridge's entire appeals process. Until then, union members will just have to wait it out.
"The problem is, nobody knows when exactly this panel is going to convene," said Debra Chernoff of Employees International Union.
The Christmas and New Year's holidays have hampered the progress of the proceedings, Chernoff said. That, coupled with the absence of reliable precedent pertaining to what is a rare situation, leaves reason to believe that the decision will not be a quick one, according to Chernoff.
"The Second [Circuit] Court of Appeals acts at its own pace," said John Cotter, Officer-In-Charge of the National Labor Relations Board. "They don't really give us a schedule."
Employees International Union members have been on strike since July over proposed contract changes by Health Bridge Nursing homes. Revisions included reduced hours, a 50 percent cut in the number of sick days, higher health insurance deductibles, and the elimination of an employee pension system in exchange for a 401K retirement plan, among others.
"Like everybody else in the world, healthcare costs are going up," said Soren Dayton, Senior Vice President of Prism Public Affairs, which represents Health Bridge.
A final offer made by Health Bridge in April included a yearly 2 percent wage increase and a one-time 4 percent raise to compensate for proposed benefit adjustments, according to Health Bridge. The company offered a 3 percent raise for employees receiving pension benefits from employer contributions.
"We have bargained in good faith for almost a year and a half," said Lisa Crutchfield, spokesperson for the five affiliated Health Care Centers in a statement released by Dayton. "It was time to move on, give the employees the raises they deserve, and implement wage and benefit packages that are sustainable in today's challenging health care environment."
The National Labor Relations Board, which is fighting on behalf of the union, petitioned for an injunction that would allow the strikers to return to work while an expected lengthy legal process runs its course.
"We continue to firmly believe that the NLRB's contention that the April 24, 2012 'last, best and final' offers by the Centers constituted an unfair labor action is unwarranted and without merit, and constitutes a misuse of injunctive powers," Crutchfield said in a previous statement.
A U.S. District Court judge mandated that workers be offered their jobs under the existing labor contract by December 17, but Health Bridge's stay will put that on hold.
"It was expected that they would go to the Second Circuit, so it's just a bump in the road," Chernoff said. "But still it's disappointing for the people who thought they'd be back at work by Christmas or at least by the New Year."
The union members plan to continue picketing in the meantime, Chernoff said.