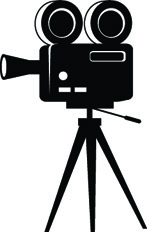 Featured Flicks: The Hobbit: An Unexpected Journey is the Perfect Prequel
The Hobbit: An Unexpected Journey is intended to be the first film in a new trilogy telling the story of Bilbo Baggins, the uncle of Frodo from Lord of the Rings who first found the ring. Ian McKellen reprises his role as the Wizard Gandalf the Grey, who introduces Bilbo to a company of dwarves led by Thorin Oakenshield (Richard Armitage).
The Dwarves are preparing an expedition to recover their lost kingdom of Erabor from the dragon Smaug. Gandalf signed Bilbo up as burglar for the group, a role which he did not expect, but is ultimately drawn to because of a secret longing for adventure.
The Hobbit is paced well, alternating between a series of dangers and down times, during which characters are developed and a back-story is revealed. While the theatrical cuts of the Lord of the Rings movies sometimes felt as though they were rushing through the plot (something the extended editions corrected), this movie takes its time. In addition, it foreshadows the Lord of the Rings by drawing upon some of J. R. R. Tolkien's later, supplemental writings.
The audience is introduced to Radagast the Brown (Sylvester McCoy), another wizard among Gandalf's order who lives among nature. Radagast notices a darkness stirring in the world and brings his findings before Saruman (Christopher Lee), Gandalf, Elrond (Hugo Weaving) and Galadriel (Cate Blanchett).
Bilbo Baggins (Martin Freeman) is notably a different sort of Hobbit. His eagerness, excitement and youthful energy starkly contrast Frodo's weary, solemn determination.
Peter Jackson also does well in distinguishing the Dwarves from Gimli. Thorin is a strong, resolute, yet stubborn leader. Balin (Ken Stott) is a wise mentor figure, and Fili (Dean O'Gorman) and Kili (Aidan Turner) are young Dwarves with a bit of Merry and Pippin's rambunctiousness.
As for the villains, Andy Serkis delivers another dedicated performance as the voice of the split-minded Gollum.
Both the trolls and the Goblin King are comedic, bumbling villains. They serve to contrast the menacing white orc Azog, who relentlessly hunts Thorin's company. Azog slew Thorin's father in a great battle, and Thorin thought he'd defeated him after severing his hand.
With Azog, Peter Jackson deviates from the source material likely to create a consistent, dramatic antagonist throughout the films. In Tolkien's original writing, Azog fought a dwarf named Dain and was killed before the events of The Hobbit.
Overall, The Hobbit: An Unexpected Journey is an exceptional film. It echoes the epic feel of The Lord of the Rings while still providing a fresh experience to the audience. I give it 5/5 stars.