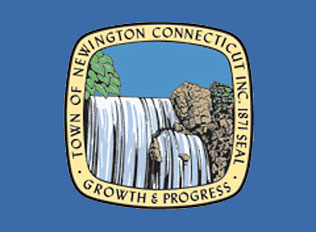 NHS Adding Two Class Periods for 2013-14
NEWINGTON - Consolidation is the name of the game at Newington High School, and it is expected to allow students increased flexibility in pursuing elective courses, as well as equip the district to align itself with Common Core State Standards.
The 2013-14 academic year will feature a bell schedule that opens an additional two periods for instruction, allowing students more room to fit in electives, said Newington High School Principal James Wenker in a letter that was sent out Nov. 15. The current schedule has lunch and science lab taking up two periods, leaving six actual classroom slots, he said in the letter.
"This becomes restrictive when you consider that most students enroll in courses in the four areas core areas--English, math, science and social studies," Wenker said in the letter. "Once students add in world language and wellness, which is required for graduation, they have very limited room in their schedule for any electives."
Lunch and science lab will be built into periods that extend beyond the typical 40-minute window in order to maximize instructional time, according to the letter.
"Our objective is to provide students with more access to diverse and rigorous course offerings across the curriculum," Wenker said in the letter.
To meet Common Core State Standards, the district will be reducing the number of course levels from five to three. Students will be placed in advanced placement/early college experience, honors, or academic courses. The previous curriculum had three course levels below AP and Honors.
Shifting state standards regarding "singular expectation for performance" prompted the change, Wenker said in the letter.
"Both of these adaptations stem from recommendations delivered by the New England Association of Schools and Colleges upon a recent accreditation visit to Newington High School," he wrote. "They are also consistent with our school goal to provide students with greater access to more rigorous academic programming."
The objective is to push struggling students to adapt to the curriculum, as opposed to dropping them to a lower academic level, as has been the practice in school districts over the years, Wenker said.
"The world doesn't work that way," he said. "There's one uniform standard you're required to meet. It should be no different in school. The answer is to keep kids in a regular environment and give them the resources they need to be successful."
These resources, Wenker said, will be more readily available given a schedule that accommodates two additional academic periods.
"Whatever interventions you might need, it's been difficult for students to get that in our current schedule," he said.