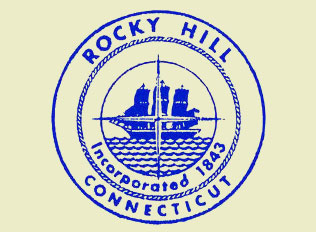 Rocky Hill Planning Road Repair Projects
"If you look around the town, you will see that a lot of our roads are falling apart," Gilbert said. "Someone being funny with me this summer asked me when we were going to come and mow their street."
The assessment will determine which roads "are in dire need [of repair], not so dire need and those that we can glue together," Gilbert said.
She cited Gorman Road, Summit Road, Fern Street and the Old Main Street bridge as some of the worst in town.
"I'm not sure there's two connecting pieces of pavement anywhere in [the Gorman Road] neighborhood," she said.
Repairs could be funded through phasing the project over two years with monies in the capital improvement budget, Gilbert said.
"When we start to see that we're going to have a budget problem, one of the easiest things to freeze is the larger accounts. So you freeze them and you try to do the work and you run out of time," Gilbert said. "So by having it in the capital improvements budget, we can put it into the non-recurring fund and set it aside to work on the roads."
The town acquired a crack-sealing machine and Gilbert said the town will do its best to prolong the lifespan of its roads.
"As much as it's not completely attractive, it does allow us to hold the roads together," she said. "On top of that, we have done some overlaying on roads that aren't so bad and if we continue with our overlaying program, again we can buy more time and concentrate on those roads that have a serious issue."
Councilor Joseph Kochanek asked if the budget would specify which roads are in need of repair or "broad bush," and how the town would arrive at a budget figure without specific roads in mind.
"We have areas in mind," Gilbert said. "If we put so much money aside…we don't want it locked to a road if something occurs in another area where we have to go out and do something."
Gilbert noted last year catch basins at Trinity Ridge collapsed.
"We had to spend money to make those repairs; it was an absolute necessity," she said.