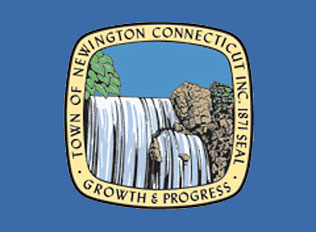 Newington Schools to Discuss Additional Safety Measures
NEWINGTON - The Dec. 14 Newtown shooting tragedy brought school safety into the spotlight, as a recent $100 million lawsuit pursued by a New Haven attorney against the state of Connecticut has illustrated, but as schools throughout the state begin re-examining their policies, in Newington it's just business as usual.
"We've actually had a pretty stringent safety protocol in place probably for six or seven years now," said Newington Superintendent of Schools William Collins.
While the district is discussing the implementation of additional measures, the existing protocol includes security cameras connected to a monitoring system at the Newington Police Department, an I.D. system, and constant communication with local police, according to Collins.
"The police can tap into our surveillance system in a second and see what's going on," Collins said.
At the middle school and grade school levels, only faculty and visitors have to wear a color code lanyard identification card around the building. At the high school, however, students are required to wear the I.D.s as well.
"If you have to make a call on who should be there and who shouldn't be, it's easy to figure out who shouldn't be," Collins said.
Newington schools are also connected to the police department's radio system, so that authorities can be reached at a moment's notice should an emergency arise, Collins said.
"You don't even have to dial 911," he said. "We go right into the police radio system."
Irving Pinksy is the New Haven lawyer that filed a request for permission to sue the state on behalf of a six-year-old Sandy Hook Elementary School student for a potential $100 million in damages. His argument was that the state failed to protect students from what he sees as "foreseeable danger."
In Newtown, security protocols kept shooter Adam Lanza from entering through the school's doors as normal--he shot his way in--but the state should have provided for bullet proof glass, Pinksy said, citing incidents such as Columbine and Virginia Tech as adequate warnings.
"After countless other attacks in schools, it's foreseeable now," Pinksy said. "My question is now, how do we prevent it from happening?"
Pinksy has taken his share of flak for the case--so much so, that he actually opted to withdraw his request, at least for now, anyway. He has a year to file it, he said.
"My goal is to make the country safer, not to scare people," Pinksy said.
Whether or not the state can or should be held responsible, efforts are being beefed up at the local levels. Measures such as those being taken in Newington are a good start, Pinsky said.
While the incident in Newtown may have shocked other districts into evaluating their security protocols, Newington's system is a result of its own scare back in 2005, when a student was arrested after authorities found weapons at his home. Police were sent to the residence due to comments that were made via social media, Collins said.
"We don't know if anything would have happened, but we take it very seriously," Collins said.
Newington takes it so seriously, in fact, that SWAT teams drill at the high school building on weekends. The outside walls of the school are marked with room numbers so that sharp shooters can quickly identify a location during an emergency.
"We've actually done drills inside, where they've had to identify a classroom quickly," Collins said. "You drill, and drill, and hope that the day never comes."