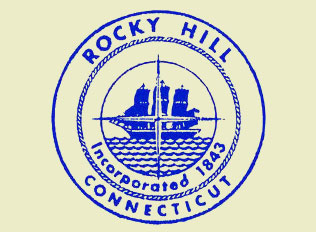 Town Officials Update on Nursing Home Lawsuit
Mayor Anthony LaRosa, state Rep. Antonio Guerrera and state Senator Paul Doyle held an informational meeting for residents last Wednesday, Jan. 16, providing updates on the town's lawsuit against property owner SecureCare Realty LLC and facility operator iCare Management LLC to prevent the 95-bed nursing home from opening.
LaRosa said the judge met privately with Town Attorney Morris B. Borea and iCare representatives for several hours last Wednesday. As of Tuesday, there was no update on the request for the temporary restraining order, LaRosa said.
LaRosa said at the meeting last Wednesday the town requested the restraining order until after the case was decided "because the case can be heard by the end of February [when the facility is slated to open] but the judge has 120 days to decide.
"We didn't want to have a hearing and then have them go out and bring in patients, prisoners, parolees, whatever you want to call them, before a decision was rendered," he said.
The town filed suit in December seeking a temporary injunction to stop construction on the facility, at the site of the former Haven Health Care Center, which closed down two years ago, on the basis that it violates town zoning ordinances. The facility is a joint venture between the state departments of Correction, Mental Health and Addiction Services and Social Services.
Patients at the facility would include terminally ill inmates eligible for parole and the mentally ill. Medicaid reimbursement would save the state approximately $5.5 million annually, according to state officials.
iCare opted to respond in a written brief and agreed to have it in by Jan. 30, followed by a hearing the week of Feb. 4, and "it was agreed that no patients will come in during that time," LaRosa said. "This so far will get us to the first week of February without anybody in there."
With several hundred homes within feet of the facility, the project has sparked neighborhood uproar and prompted the creation of a neighborhood petition.
"I haven't found a single resident yet that wants this in the town," LaRosa said, adding several Rocky Hill attorneys have expressed their support and offered their services to the town.