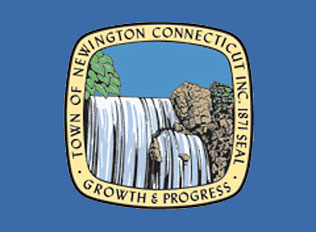 Asbestos to be Removed at Newington High School
NEWINGTON - The next phase of a $4 million Americans with Disabilities Act (ADA) compliance project will require the removal of some asbestos in the Newington High School music and technology wing.
The area of the building is being renovated to accommodate handicapped accessibility standards under the ADA. Asbestos under the tiles in the chorus room will become airborne, and therefore hazardous, in this process, so it has to be removed before the next step can be taken, according to Newington High School Principal James Wenker.
"People hear asbestos and assume that we have a problem, but we don't have an issue," Wenker said. "It's not that we have an issue--this is a perfectly normal procedure."
The asbestos removal will likely be done during the summer months so that the building is clear of students during that phase. The area will be contained to prevent the airborne asbestos, which will be captured using a vacuum device, from entering other parts of the school. The room will then be tested for air quality before anyone is allowed back in, Wenker said.
"The workers can't even get in there to do the next step until its safe," he said. "We can't proceed with renovation until the air quality's approved, let alone bring students back."
The chorus room uses tiered steps, limiting handicapped accessibility and prompting the need for renovation, Wenker said.
The work being done in the chorus room is just the third step in a five-phase ADA compliance project that has been going on for the past three years. High school renovations have included retro fitted bleachers, reconfigured doorways, and sloping adjustments to ensure handicapped accessibility.
The third phase is expected to cost $530,000, according to Newington Board of Education Business Manager Lou Jachimowicz. The remainder of the project, including the third phase, is expected to cost between $2.2 million and $2.5 million, with $2.1 million spent already on previous phases.