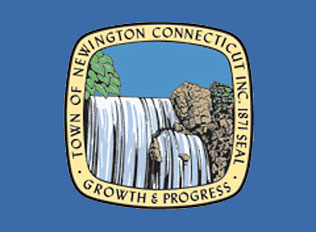 Newington Education Budget Allows for Additional Staff
NEWINGTON - A Board of Education budget proposal will look to reduce classroom sizes and meet the conditions of newly enacted school reform mandates--particularly in teacher training and evaluation--amongst other objectives.
The tentative $68.78 million request was discussed, but not voted on, at the Wednesday, Jan. 23, Board of Education meeting. The proposed budget does not have to be submitted to the town manager until Feb. 22.
"We do have an opportunity to work on this between now and then and get input from members of the community," said Board of Education Chairman Marc Finkelstein.
Newington Superintendent of Schools William Collins' proposed budget plan places emphasis on the reduction of class sizes, from the current 22-28 at the middle school and high school levels to around 15 students.
"They're higher because we've cut 18 positions over the past couple of years," Collins said this week. "We haven't let anybody go, but we haven't replaced people as they retired."
Class sizes tend to be at around 24 students in the lower levels, according to Collins.
"We've tried to keep kindergarten through third grade as low as possible," Collins said.
A requested allotment of $426,000 would cover the hiring of six additional teachers, allowing the district to improve its student to instructor ratio. It costs around $71,000 to pay for the salary and benefits of each additional faculty member, Collins said.
The district is expecting the addition of 65 students--plus the need for new course offerings--at Newington High School, according to an outline of budgetary priorities that was given out to board members at the meeting.
"All of our money is in people this year--in teachers," Collins told the board.
Collins' budget also includes the hiring of faculty support staff, or instructional coaches, that would be brought in to help with mandated teacher training.
"Education looks very different," said Board of Education member Cynthia Zolad Callahan during last Wednesday night's discussion. "The mandates are different. The strategies are new. So there's going to be a lot of support needed for the teachers."
The state requirements do not specifically call for the implementation of instructional coaches, but it is a popular route to compliance, Collins said.
"They don't say how you have to do it, but we know [implementing instructional coaches has] been successful," he said. "There are many surrounding communities that already use instructional coaching. We know it works."
Instructional coaches typically help a teacher construct a curriculum and provide advice through regular meetings and feedback, Callahan told the board.
While Collins originally wanted to bring on eight support staff members, he reduced his request to seven--and the number could still be reduced. Board members voiced concerns over the potential for differing teaching methods that might make consistency an issue, with some suggesting that they start with a smaller amount.
"I'd rather walk it slow and do it right by cutting back," said Board of Education member Daniel Carson, Sr.
The board members agreed that the teacher coaches should not have to be shared by different schools, for the purpose of ensuring that each one becomes intimately familiar with one community of students and faculty.
"An instructional coach should be an integrated part of the school," Callahan said. "They should know the teachers, the students, in order to be successful."
The board is also looking to include upgrades to the district's world language curriculum, an addition it has wanted for a while, Collins said. The proposal is calling for the hiring of two full-time Spanish teachers for kindergarten through second grade. There are also plans to add a Mandarin course at the high school level.
Collins said that he did not allot any funding to cover additional magnet school tuition costs. The district is anticipating a higher bill in this area due to Governor Dannel Malloy's widespread spending cuts.
"Whatever is not covered will have to come out of Education Cost Sharing funding," Collins said. "I just couldn't add any more to my budget."
The district receives $4,000 for every student that comes in from Hartford, while it costs Newington $6,000 per student for magnet school tuition. Collins expects the difference between the funds coming in and being paid out to reach $700,000. The town receives around $13 million in ECS funding, he said.