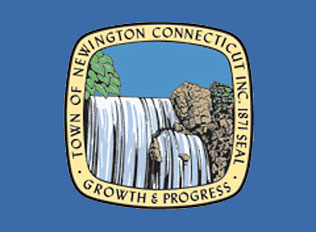 Town Council Won't Review Ethics Board Appointment
NEWINGTON - A recent appointment to Newington's Ethics Board prompted the Town Council to call for a discussion on, well, ethics--a bid that was denied by a 5-4 vote Wednesday, Jan. 23.
Weeks ago, Councilor Jay Bottalico called into the question the appointment of Barbara Demaio, claiming that it would constitute a conflict of interest because she is chair of the Democratic Town Committee's nominating committee.
"They just refuse to look at the ethics ordinance," Bottalico said. "I don't know what they're afraid of."
His request, however, was for a broader look at an ethics ordinance that, in his interpretation, was meant to prohibit town committee members from serving on the ethics board.
The rule actually only excludes committee chairs, vice chairs, secretaries, and treasurers, which means that Demaio qualifies.
"The language is very clear--that it's only the four officers of the town committees that are not allowed," said Councilor Terry Borjeson.
Newington's policy regarding Ethics Board appointments runs parallel with surrounding municipalities. Out of 28 nearby towns, only Glastonbury had an ordinance against committee member participation, Borjeson said.
"If you didn't have the people on the town committees get on those commissions, you probably wouldn't have anybody to serve," he said. "It's a Catch-22."
But Bottalico's gripe might run a little deeper. Although during the meeting he abstained from stating exactly what led him to suggest a review of the ordinance, Bottalico later said that he is looking to establish a rule that would prohibit elected officials from doing business with the town.
Bottalico proposed forming a subcommittee to evaluate the existing rules and discuss the implementation of new ones, but those voting against it say there is not enough time to deal with that right now.
"We got a lot of other things to worry about--the budget, Toll Brothers, the bus way," Borjeson said.