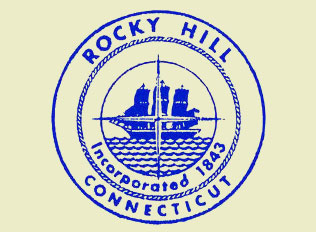 Rocky Hill Council Discusses School Resource Officer
Police Chief Michael Custer explained the SRO would be an officer carefully selected to provide protection for the school.
"It would be counterproductive if our SRO's were making arrests for every little thing," he said. "Anything of a minor nature would be up to the [vice] principal…They determine whether they're going to call us or not."
While some councilors felt implementing an officer in the school would have a "Big Brother" effect, Town Manager Barbara Gilbert said the officer would "have multiple facets besides walking around the schools with guns."
"I remember going to the bomb drills and curling under my desk," she said. "Today we do lockdown drills and we train and we train and we train, but we can't board up the windows and lock the doors. We want our kids to go to a friendly environment and we're trying to come up with a happy medium."
"Lockdown procedures are getting rather interesting, as I know you know," Councilor Philip Sylvestro said. "Relative to traumatizing kids and getting kids a little scared, it's way above and beyond what a single SRO officer would cause in any building."
Mayor Anthony LaRosa reiterated that the officer would have to be carefully chosen.
"I read here on the news week after week some of these zero tolerance laws that they have in the boards of education across the nation that they're throwing these kids out of schools and ruining their lives [over minor incidents]," he said, adding the SRO has to be handpicked to know how to deal with these situations at their discretion.
"I think they're a great addition to the school. They're not going to be marching around the halls all day long. They're not going to be Big Brother, but the people in the community are going to know Big Brother's in there to protect their children and their community. Rather than looking over the students, looking out for the students."
Sylvestro said one of his concerns with implementing SRO's has to do with the officer's discretion.
"In many cases, the school system has far less discretion, because of the way they structure themselves, than the police officer," he said. "What is that relationship between the officer in that building and that principal when conflict and disagreement occurs between the officer and principal regarding an incident in that building?"