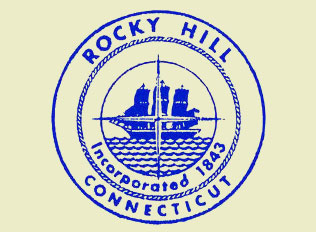 Rocky Hill Wrestler Class Runner-up, Moves on to Open
Junior Chris Young said he went into the state class tournament hoping for first, going in undefeated for 17 matches. Saturday's match at Haddam-Killingworth High School was his first loss of the season.
Coming out of the first period of the championship match in the 182-pound weight class, Young and his opponent, Spencer Hill of Windham, were 0-0.
"In the beginning of the second period he won the toss so he decided to go on the bottom, so he escaped for the one point," Young said. "Then he held me on the bottom for a good minute and a half; I got out and it was 1-1."
A bracelet came out from under tape on Young's wrist in the third period, giving Hill an edge that Young couldn't make up before the end of the third period.
"The ref called me out for the jewelry," he said. "Unfortunately I couldn't get the point for the takedown."
Although Young was hoping to end his silver streak--he placed second in the class tournament the previous two years--he's looking ahead to the State Open and hoping to place in the top six. He's seeded eigth.
"I'm with my football trainer and practicing with the swim team to get my cardio up," he said.
Rocky Hill tied with Thomaston for 22nd place as a team with 28 points. No other Terriers wrestlers placed in the top six at the Class S tournament.
Young said several of his teammates will be heading to New Haven to cheer him on at the State Open, Friday and Saturday, Feb. 22-23, at the Floyd Little Athletic Center.