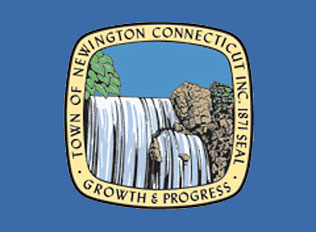 Newington Establishes Mandated Election Contingency Plan
NEWINGTON - Weather-driven disasters such as Hurricane Sandy or, even more recently, a blizzard, can halt a lot of activities, but voting is not one of them.
That is why Newington, as mandated by the state, has established an election contingency plan designed to keep voting procedures moving along in the event of a power outage.
"Unfortunately it seems we're getting a lot of natural disasters," Newington Town Manager John Salomone told town councilors at a meeting last Tuesday, Feb. 12. "So the state has asked the towns to come up with their own contingency plans."
Among the scenarios the protocol aims to tackle are voting machine malfunctions, a shortage or absence of poll workers and ballot shortage. Newington's Registry of Voters is equipped to handle these problems because they will have hired back up personnel and brought in spare machines.
Even in a power outage, voting can continue due to a backup power supply unit, according to a document outlining the plan. The Newington Police Department will become a centralized polling location in the event of a disaster, the plan says.
"I think this is a great idea," said Councilor Myra Cohen. "It tells you what can go wrong, and how to handle it, instead of leaving it to the people there at the moment."
Over a thousand Newington residents lost power during late October's Hurricane Sandy super storm--right before the November election.
"Last year in Sandy we had two polling stations that were closed--it was a disaster," said Newington Town Councilor Terry Borjeson. "We had to post people outside of the places to tell people to go somewhere else, so this is a protocol to have something in place in advance."