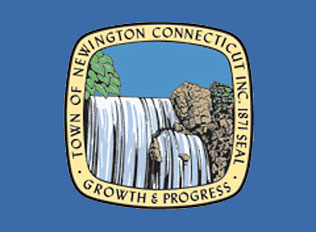 Healthbridge Employees Head Back to Work Next Week
NEWINGTON - Health Bridge has set a return date for striking nursing home employees from its Newington, Danbury, Westport, West River and Stamford facilities following a stiff warning from the National Labor Relations Board alleging that the company had not complied with a court order that workers be offered their jobs back.
The almost 600 Health Bridge employees, who have been on strike since July, will be back on the job on March 3, under the conditions of the existing labor contract while negotiations continue, according to a press release sent out by the New England Health Care Employees Union, District 1199, Tuesday, Feb. 19.
"People are, in general, thrilled to be going back, not only to their jobs, but to the residents they've been separated from for so long," said New England Health Care Employees Union Communications Director Deborah Chernoff. "It's a big step forward."
The National Labor Relations Board is still in the middle of a court battle with Health Bridge over the company's termination and imposition of the new labor contract that prompted the strike, as well as a December lockout of employees at its Milford facility. The union issued the injunction, which Health Bridge failed to garner a stay for in both the U.S. Second Circuit Court of Appeals and the U.S. Supreme Court, to have the workers reinstated while the legal process runs its course.
"The most important thing right now is getting people back to work," Chernoff said.
The National Labor Relations Board and Health Bridge return to court in March.
Two weeks ago the union sent out a statement alleging that Health Bridge's return offer, which was issued to striking employees through letters notifying them that they had until Feb. 19 to accept their position, did not comply with the court order.
"It didn't give any indication when people would be going back to work, nor did it ensure that it would be under the conditions of the prior contract," Chernoff said.
The National Labor Relations Board would have had the option to take the company back to court for civil contempt proceedings, which may have prompted them to announce a specific return date, Chernoff said.
While most will be returning, the union will try to contact 40-50 workers that did not respond before the Feb. 19 deadline.
"People move, or they don't pick up their mail," Chernoff said. "There was the snow storm, so there were many things keeping people from responding."
The setting of the return date brings an official end to an eight-month strike that started over Health Bridge proposed labor contract changes that included included reduced hours, a 50 percent cut in the number of sick days, higher health insurance deductibles and the elimination of an employee pension system in exchange for a 401K retirement plan.
Health Bridge, which cited higher healthcare costs as reason behind what prompted the adjustments, made a "final offer" in April that included a 2 percent annual wage increase and one-time 4 percent raise as compensation for benefit changes.