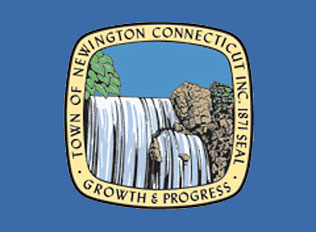 Conservation Commission Rejects Toll Brothers Application
NEWINGTON - Inside Newington Town Hall's Council Chambers, resident Gayle Redrako sat in her seat amongst those gathered to hear the Conservation Commission's decision regarding a Toll Brothers development application for Cedar Mountain, her eyes closed and hands clasped in what appeared to be a silent prayer, as each commissioner gave a statement explaining why they chose to vote for or against approving the company's bid.
Around her, other residents, who have been fighting alongside her against the proposed housing construction project--a perceived threat to nearby wetlands and the wildlife inhabiting it--since the first public hearings in October, seemed to be holding their breath as the votes came in. A few whispered words of optimism to one another after the first three commissioners, Jeff Zelek, Alan Paskewich, and Catherine Marie Clark, spoke out against the plan before adding three dissenting votes to their side of the scoreboard.
Minutes before, the room had been buzzing with confused outrage following an accidental--that's right, accidental--vote in favor of the application. The Conservation Commission, which had just finished plowing through a litany of conditions attached to the would-be development project, was asked by Chairman Philip Block to take a vote. Thinking that they were confirming the stipulations of the proposal--if it were to pass in a vote following--each of the six members gave their go-ahead.
"I did not intend to vote in favor of that application with the vote we just took," Zellick said, following a 10-minute recess the Commission members took to regroup, while anxious public attendees speculated as to what might happen next. "I was waiting for the opportunity to state our reasons. I was voting just to say I agree that these conditions are right for the application."
After Clark and Paskerwich seconded his sentiment, the Commission opted for a do-over. Whatever relief members of the public might have felt following that decision was almost instantly replaced by the excruciating tension that stretched over the course of the re-vote.
For the residents, it was the moment of truth in what has been a long struggle that has manifested itself in seemingly endless public hearings, during which they have grilled Toll Brothers personnel with diligence that matched that of those sitting on the Commission, while presenting environmental research of their own to add to the discussion. Now, all they could do was sit back and watch, as the hanging judges delivered the verdict--the real one this time.
Block, the last to vote, hesitated, a grin crawling across his face. He had admitted before that he was conflicted between recognizing adjustments the applicant has made in an effort to address the concerns regarding the potential excess storm water runoff from construction sites into nearby wetlands, as well as blasting-induced aquifer leaks, and his own apprehensions regarding the "unique characteristics" of the wetlands, which are housing the endangered Swamp Cottonwood plant species.
In retrospect, it did not really matter, as four of the commissioners had already voted against it, but Block was determined to cast his with conviction. Finally, he uttered the words that Redrako and her fellow activists appeared to have been praying for.
"I am going to vote against this application," Block said to cheering and thunderous applause, and the battle was over--for now.
The Commission anticipates having to explain the eventful proceedings that led to a second vote and then the rejection of the bid.
"I would be willing to go before any appellate judge and explain to them exactly what happened and what we intended to do," Zellick said.
For the Commission members voting against the proposal, it was a combination of a high volume of testimony, some of which drew conflicting conclusions from George Logan of REMA, an independent environmental study group, and those from Toll Brothers' Dru Associates, and a tight statutory time constraint mandating that they approve or deny the application by that day, Feb. 28.
During the weeks leading up the deadline, the Commission continued to receive new information from both REMA and Dru, as revisions were made.
"I think the procedural error that occurred tonight speaks to the short-term period in which we had to go through all these conditions," Clark said. "I feel like I would be letting down the commission, the concerned constituents, and the applicants."