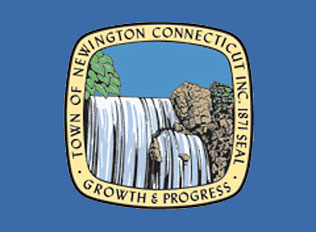 Council Discusses Raising BOE Capital Improvement Fund Cap
NEWINGTON - The Newington Town Council wants to raise the cap on the amount of money that can be accumulated in the Board of Education's Public School Capital Improvement Program fund.
Councilors discussed a proposal to raise the limit from an existing $425,000 ceiling to $1.2 million, but did not take action on it-during Tuesday night's meeting.
"Four hundred and fifty thousand dollars, 35 years ago, was a lot of money," said Newington Mayor Stephen Woods. "Obviously today it's not."
The Board of Education is hitting the cap pretty quickly too--it raises between $250,000 and $300,000 per year, when a $125,000 annual stipend allotted by the Town Council is included.
The CIP fund was created when it was discovered that minor repair work on school buildings were being neglected.
"When [the Board of Education] budget was cut, the first thing that was cut was maintenance," said Councilor Myra Cohen.
The ordinance sets a cap on the amount of funds that can build in the account in order to limit its use to smaller projects.
"The idea was don't save this money in this account for large projects," Cohen said.
Raising the cap will require an approval process that includes a public hearing, so Tuesday night's discussion was preliminary.
"This doesn't cost anybody anything," Woods said. "It just allows them to hold onto the money before they have to use it."
While Woods expressed support for the proposed $1.2 million limit, he cautioned against raising it too high.
"It creates the perception of a pool of money that's just sitting there," he said.
Councilor Jay Bottalico suggested adding a time constraint on when the money would have to be spent, but Woods countered that the cap, combined with the rate at which it is reach, will prompt the Board of Education to use the funds within a two- to three-year period anyway.