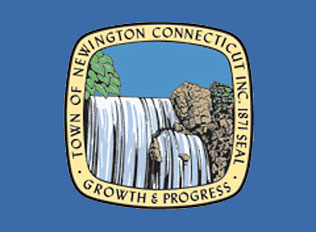 Newington Wrestlers Compete at New England Tournament
Brian Amato, who took the Class L title and second place in the state open in the 120-pound weight class, finished sixth overall at New Englands Saturday. He finished third last year.
"He fell to an early 5-1 deficit" said Newington assistant coach AJ Maselli about Amato's final match Saturday. He made up two points but ran out of time, with a final score of 6-3. The senior plans to wrestle for Worcester Polytechnic Institute next year.
Junior Christian Zotti placed in the top eight at 138 pounds at the tournament. His first trip to New Englands, he won the Class L title this year and placed third at the state open.
"He's a safety on the Newington High School football team and wrestles in clubs year-round," Maselli said. "He's unsure if he wants to wrestle or do football or both [in college], but he's a very good athlete--he could do either."
A knee injury caused senior Chris Chorzepa to pull out of the New England tournament after finishing second at the state open in the 170-pound weight class, despite being the reigning state open and New England champion.
"He hurt his knee early in the year and had to default after the state open tournament," Maselli said of Chorzepa, who will wrestle for Williams College next year. "He was very upset but he wanted to preserve his knee; rest it for the beginning of his college career."
Chorzepa and Amato boast the two best careers in the history of the Newington wrestling program and although this marks their final season, promising returners will give the team depth next year.
"[Chorzepa and Amato] are going to be sadly missed," Maselli said, "but we have a lot of great younger talent looking forward to filling in the holes."
Brendan Zotti joins his brother as one of the talented returnees. The sophomore placed sixth in the Class L tournament at 126 pounds. Also looking good for next year are Juniors Brian Goncalves, who took fifth in Class L at 132 pounds, and Andres DelValle, who placed third in Class L as a heavyweight.