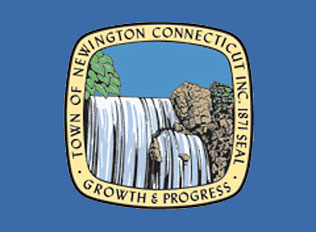 Lacrosse Players Have Big Shoes to Fill
NEWINGTON - A Newington High School lacrosse team that graduated nine seniors, including goaltender Timothy Lynch, will look to last year's core of underclassmen to hold onto, or rise above, the third place Central Connecticut East spot it has held for the past two seasons.
Lynch started most of the Indians' games, recording 131 saves in the 15 contests he appeared in. He had 1 assist on the year.
Junior goalie Jeffrey Turner will likely take Lynch's place guarding the cage, and he's already seen his fair share of the action. As a sophomore, he appeared in nine of Newington's games and had 44 saves.
The end of last season saw the exit of seniors Steven Mangene, Zachary Zapatka and Captain Brandon Caires-D-poles that logged big minutes for the Indians. The 6'2, 200-pound Caires, the biggest of the three, was a physical presence in front of his team's crease.
Two of this year's seniors, Eric Ryan and Thomas Ganley, will look to fill the defensive void left by the three. Last season Ganley proved his ability to get involved in the offensive play, tallying a couple of goals for the Indians.
On the scoring front, Newington will be without attackman Joseph Lenares, who had 31 goals last year, good for fifth in the Central Connecticut East scoring race. They should not be too worried, however, as the two Indians that shared the top five with him, Ryan Fresen and Brendon Richard, will be returning to the offense. Both attackmen, Fresen and Richard had 31 and 46 goals, respectively.
Another big space to fill will be the one left by midfielder Dominic Esposito. Esposito tallied 22 goals and 27 assists for the Indians, and averaged 1 goal per game. He recorded three hattricks on the year, including a 4-goal performance in a 15-5 win against Rockville on April 24.
In the standings, the Indians were often able to go toe-to-toe with the top contenders, losing only narrowly-twice-to Central Connecticut East runner-up RHAM by 8-7 score lines. They even edged powerhouse and Central Connecticut East leader Farmington in a May 18 away contest.
Newington may see similar, if not better, results in this coming season, with Farmington losing 12 of its seniors from last year, including Central Connecticut East scoring leader Daniel Marsh. Marsh, a double threat attackman and midfielder, had 57 goals for Farmington.
Indians Head Coach Kyle Bowler could not be reached for comment. The Indians kick off the season at home against Rocky Hill High School on April 3.