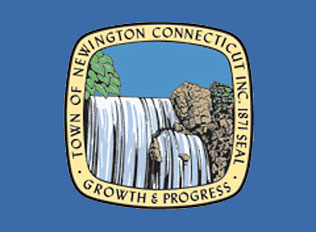 Departments Make 2013-14 Fiscal Year Budget Requests
NEWINGTON - Newington might be spending a little extra for its highway department, the Conservation Commission and the building department, according to Town Manager John Salomone.
The Town Council highlighted Public Works and Community Planning and Development, amongst other areas, during its second budgetary meeting last Tuesday night, March 5.
The recent blizzard brought snow and ice control into the spotlight of the highway department discussion, with Salomone pointing to the $55,000 spent in paying public works employees for overtime.
"That was more than one-third of the budget in theory, with that storm," Salomone said.
The department and Salomone are requesting a $137,119 for the 2013-14 budget, matching 2012-13's figure. Spending on construction and maintenance materials is taking a jump, however-going from 2012-13's $79,320 to a proposed $165,860.
Spending during the last budget year in this area dropped from 2011-12's $174,956 figure because the previous major blizzard did not end up exhausting as many of the town's snow removal supplies as anticipated, allowing personnel to save much of it, Salomone said.
"The next year we only spent half of that because we had it stockpiled," he said. "Of course we exhausted it now."
Highway Operations is vying for a slight bump for full-time salaries, going from 2012-13's $1,093,148 budget to a proposed $1,097,912 for 2013-14.
"This is the heart of the budget," Salomone said. "It contains most of the full-time salaries for the department."
This area is also looking for extra funds for seasonal employees, requesting $12,000-a $2,200 increase from last year. If extra money is approved for this purpose, it will likely be focused on expanding highway beautification services that deals mainly with clearing debris and trash from parking lots, Salomone said.
While the employee, who works during April through October, will not see an increase in salary, it would allow the department to employ them for more than the current 40 hours per week, according to Salomone.
The Building Department wants $143,920, up from $141,044 the previous year, for full-time salaries. Salomone expects department personnel to be busier with the opening of Victory Gardens, the veterans' assisted living home being constructed on Alumi Road.
"I'd say it's about 50 percent finished, or more," he said. "And of course the Building Department has to be there when it opens."
The Conservation Commission had a $2,437 budget for the part-time clerk that takes minutes for its meetings, but, due to the marathon public hearings that were conducted over the course of reviewing the recently rejected Toll Brothers application for development at Cedar Mountain, the cost is currently pegged at $5,500, according to Finance Director Ann Harter.
"There was probably about triple the amount of meetings than they would usually have," Salomone said.
Last Tuesday's budget discussion was sparsely attended by members of the public, who only numbered two. Part of the budgetary process is a public hearing, but Rose Lyons, who watched the proceedings and addressed the Council, urged her fellow constituents to come out and voice their opinions sooner.
"If you have something to say, come down before the public hearing," Lyons said. "Don't wait until the last minute."