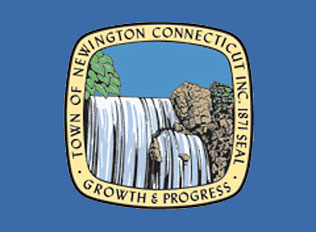 Newington Council Looks at Police Deparmtent Budget
NEWINGTON - The Newington Town Council continued its budget discussion on Thursday night, zeroing in on proposed changes to public safety, mainly to police department-related funding, amongst other areas.
While police administration saw a slight uptick in proposed salary expenditures--a tentative 1.37 percent increase from 2012-13's $322,607 figure--it was longevity that might see the most noticeable change. The department and Town Manager John Salomone are looking to reduce this portion of the budget from the current year's $12,850 to $8,250.
"That was because we had many retirements," Salomone told the Council, "and you pay longevity when they're there for a long time, so when they retire, you save some money on that."
Funds allotted for salaries in the patrol division might see a dip. Salomone and the department are proposing that the town cut spending for this area by $49,653. Newington's 2012-13 budget shelled out $2,799,736 in full-time salaries for patrol officers.
"We're starting to hire new officers that are at the lower end of the scale, so we're able to save $50,000," Salomone said.
What the town saves in full-time salaries it may end up losing in overtime expenditures. The budget proposal calls for an 8.30 percent increase, up from this year's $592,745. Injuries and retirement have left the department shorthanded, a problem that it is looking to alleviate with the hiring and training of five new officers, four of which are in the academy, while one is in field training. An additional two will likely be hired within the next four to six weeks.
"The retirements come in clusters and we're almost finished with this cluster," Salomone said.
The department is also hoping to obtain additional funds for personnel training, which, if approved, will turn up in Newington's overtime expenditures. This is because officers are paid overtime for continuing education that they cannot take advantage of while on duty, said Newington Police Chief Richard Mulhall. The proposed budget calls for a 12.99 percent bump from this year's $107,795.
Since the Newington Police Department is a designated first responder for medical emergencies, officers are required to renew their own certifications every three years. The department has 45 of its personnel trained, with around 17 officers needing recertification training each year, Mulhall said.
Officers have also been sent to take courses on handling computer crime-related cases, he said.
"We're trying to incrementally build that into the department," Mulhall said.