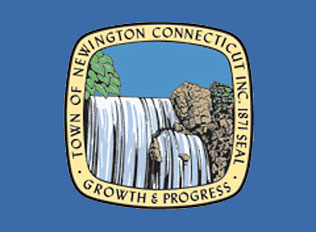 Breakfast Programs in Newington Schools Need Support to Stay
NEWINGTON - A newly-implemented Newington school district breakfast program is trying to gain the participation level necessary to continue beyond this year, Director of Food and Nutrition Services Dana Markovics said during a presentation to the Board of Education at Wednesday night's meeting.
The district is currently serving breakfast to students at the Anna Reynolds and Elizabeth Green elementary schools, as well as at Martin Kellogg Middle School. The elementary level programs are three weeks old, while Martin Kellogg is two weeks into its program, Markovics said.
Teachers and parents like it because it allows students to start the day off with a healthy, energizing meal--they are served cereal, graham crackers and juice or milk--and students enjoy the extra time to socialize with friends, Markovics said.
"I really like the idea of offering breakfast as an option," said Board of Education member David Tatem. "When I'm late, my kids care more than I do because they want to have time to talk, so maybe you can use that as a hook."
Students can either qualify for a reduced price breakfast at 30 cents, a free meal, or pay $1.25. At the two elementary schools, participation levels have been minimal, with only 3 percent of Anna Reynolds students eligible to pay for breakfast utilizing the service. At Mart Kellogg, that number is even lower, at 1 percent.
Six percent of those eligible to receive free breakfast participated in the program at Anna Reynolds, while that number was 3 percent at Elizabeth Green. The district's target for both schools is at least 25 percent of those qualifying, Markovics said.
At the middle school, where the district's participation goal is only 8 percent, the numbers paint a more optimistic picture--5 percent of those eligible for paid for breakfast took part. Martin Kellogg has already surpassed the objective for free meal students, with 20 percent of qualifiers utilizing the service. For reduced, the number was 13 percent.
"Martin Kellogg is making target," Markovics said. "Those students who are bused are able to take advantage of the program."
Markovics suspects that the time that students arrive at school may be factoring into whether or not they can fit in the offered meals before starting school. Bused students at Martin Kellogg tend to have a leg up over those at the elementary level in this regard, she said.
"You would have to change the bus runs for elementary school for an earlier drop-off," Markovics said.
Markovics plans to conduct surveys of students in an effort to gauge interest and figure out what might be pushing them one way or the other. Newington resident Beth McDonald, who spoke during the public comments segment, supports the program but cautioned against the use of public polling.
"There might be some students that are embarrassed that they're not eating breakfast because of their home situation," McDonald said. "You might not get the most accurate answer. You might want to find a more private way."
The program is currently being funded by a $6,000 Share Our Strength: No Kid Hungry Campaign grant, which is being put toward labor and marketing of the service, Markovics said.
"We're anticipating that it's going to cover til the end of the school year," she said. "It's not covering our food costs."