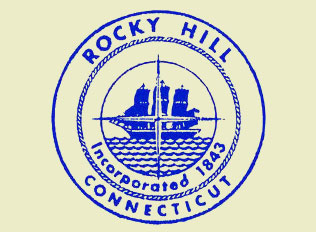 Rocky Hill Mayor Steps Down
LaRosa, who has held office in Rocky Hill for 12 years, four as a town councilor and eight as mayor, said the decision to resign "was a family decision for personal and family reasons"
LaRosa added he intends to remain very involved in town, taking on a different role like his mentors, his father, Paul A. LaRosa, and former state Rep. Richard Tulisano, did after they left office.
"My father, when he was no longer involved as a legislator, he was still involved in his community, doing whatever he could with his connections he had," LaRosa said.
"When Richard no longer held office, he continued to be involved in his community here in Rocky Hill and continued to help people across the state. He would never say no to anybody when they asked him something. That's something Richard and my father had in common," he said.
To that effect, LaRosa said he will continue to fight against iCare to prevent the proposed prisoner and mental patient nursing facility from opening on West Street.
LaRosa called his 12 years serving Rocky Hill "a commitment that I've taken very seriously. I've been very proud of the accomplishments that we've achieved here at this [Council] table."
He then highlighted some of the achievements of which he is most proud.
"The first thing I said I was going to do when I became mayor was have an ordinance that anything over six percent of our fund balance goes into capital improvements," he said. "What that has achieved is financial stability and a double A standard rating from Standards and Poor's [credit-rating agency.]"
Substantial progress on the foundry site and maintaining services in town while keeping the mill rate lower than surrounding towns have also been noteworthy accomplishments during his time in office, LaRosa said, as well as keeping Rocky Hill's finances in order.
"I haven't had a good, easy budget. I don't know if they ever come along, but in eight years I haven't had a budget that was relatively easy," he said.
With the exception of Town Manager Barbara Gilbert and Councilor Philip Sylvestro, who LaRosa notified of his decision earlier Monday, the meeting was the first the Council had learned of his resignation.
"While this news does not come as a complete surprise to me, I'm still saddened," Sylvestro said. "It is in the best interest of you and your family. We've all said it--family must come first. You spend a great deal of hours away from your business, to say nothing about the hours you spend away from your lovely wife, Patty."
"Rocky Hill has had a series of outstanding mayors. Without question, your time as mayor has continued this tradition of excellence."
Under LaRosa's tenure, Sylvestro said and other councilors concurred, the Council has worked together for the best interest of Rocky Hill.
"The U.S. Congress could take a lesson from how we govern in Rocky Hill," Sylvestro said with a laugh.
"You will be a very difficult act to follow," he said. "You were more than a colleague, you've become my lifelong friend."