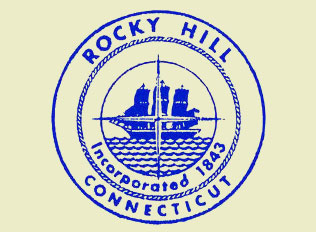 Rocky Hill High School Renovation to Use Project Labor Agreement
Landscaping, communication and security work would be exempt from the pre-hire collective bargaining agreement, which will require that 15 percent of employees be from the towns of Rocky Hill, Wethersfield, Newington, Berlin and Cromwell.
Councilors and residents were split between the pros and cons of utilizing a PLA. While some supported PLAs for putting local people, including veterans through the Helmets to Hard Hats program, to work , others expressed concern that open shop contractors would not bid on a PLA project, as unions would have bargaining rights to determine the wage rates and benefits of employees working on the project.
Lelah Campo, of Associated Builders & Contractors, said the project will go over-budget with a PLA.
Councilor Barbara Surwilo said she has seen non-PLA projects go over-budget.
"To me, it seems like the PLA gives the town more control over the flow of the project, even though we have a construction manager who is outstanding," she said. "If it's a non-PLA, from what I've seen in the last 30 years, I've seen construction overruns and change orders as if it's in a candy store, and I've seen it with carefully thought-out projects, including this town hall and at the library, where we had responsible bidders. We ran into major problems that cost us time and money and they were non-PLA in both cases."
Peter Reilly, president of the Greater Hartford-New Britain Building Trades Council, which represents over 15,000 trade workers in the industry, said PLAs "have a true, proven track record of putting local people to work" and provide an opportunity for disadvantaged workers to obtain training and careers.
"PLAs are truly an economic recovery plan, so what we ask Rocky Hill is to work with us to provide an economic recovery for the state of Connecticut."
Resident Jeremy Zeedyk, also attested to the benefit of the Helmets to Hardhats program.
"I urge you to support the PLA to give other veterans like myself an opportunity to start a career."