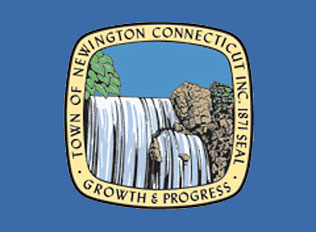 Seniors Attest to the Need for Affordable Housing
NEWINGTON - Newington is waiting for a response from the Capitol Region Council of Governments (CRCOG) regarding its application for a $20,400 technical assistance grant, which will cover the costs of hiring a consultant to advise on the potential construction of senior affordable housing in what is known as an overlay zone.
Although the consultant's first priority would be to determine whether or not there is a substantial need in town for senior affordable housing, some residents can already see it.
Rose Lyons is one of them. At 68, she's been exploring her options and has not had much luck so far.
"I feel that there's a shortage in affordable senior housing, not just in Newington, but statewide," Lyons said. "Every place I go to, they have a waiting list."
After digging for information on New Meadows, a housing complex owned by the North Haven-based company New Samaritan, Lyons was told that her $31,000 income, a compilation of social security and pension benefits she receives, was too high for her to qualify.
"The thing I find most frustrating is each project or facility has its own guidelines," Lyons said.
That means that factors such as the minimum age of a prospective resident and how little they have to earn to be eligible can vary from development to development. How stringent the qualifications are depend on how much money there is to throw around, said Newington Senior Center Director Dianne Stone.
"It's all based on the funding that the housing developer or owner gets to operate it," Stone said.
Lyons had more luck in Berlin over at Stone Bridge, a Metro Realty apartment complex. She qualified, but getting in still would have been tricky.
"They have such a long waiting list that they won't take an application until you're ready to move in," she said. "The Catch 22 is I gotta sell the house before I go into housing, but they don't know if they're going to have an apartment for me."
Getting left in wait list limbo is not uncommon, be it public or private housing. At the Newington Housing Authority, for instance, none of the three state-funded complexes have readily available apartments, said Stone. The current waiting list has 70 people on it.
"Regardless of how many people move out, the list just grows," she said. "They reach a number wherein which there's no sense in taking any more applications. People can be waiting for years."
Other facilities are experiencing similar problems, with 40 people wait listed for elderly housing at Market Square and 62 at Meadowview, Stone said.
And it doesn't appear that the situation will improve anytime soon. In fact, with a projected increase in the aging population, things could very well get worse, Stone said.
"We know that there are going to be more and more older people in the community," she said.
The state Department of Social Services projected that those over 60 will number 9,807 by the year 2025, part of a continued increase that will stretch over the next 25 years, Stone said.
Although the need for affordable senior housing is unlikely to grow proportionately with the elderly population, it is, nevertheless, a significant one, Stone said.
"The reality is, most people will never go into senior housing," Stone said. "[But] if you have 9,000 adults in town, even if 10 percent want to go in, that's 900 people."
Stone estimated that Newington has about 200 or fewer units of affordable housing to work with. Since the availability shortage is not unique to Newington, local applicants can expect to be up against prospective residents from out of town as well.
"You can't place any restrictions on that," Stone said. "I understand the frustration, but it's the nature of housing."
Lyons has lived in Newington for 65 years. She would like to make that longer, but the affordable housing scarcity might not leave her with much of a choice.
"It's just a long process--it's frustrating at times," Lyons said.
If Newington does get the grant to hire a consultant to examine the feasibility of an overlay zone--an area that is exempt from normal zoning regulations to create an incentive for contractors that would be able to build a higher volume of units in exchange for making a percentage of them affordable for seniors--it will be only the start of another long process that includes weighing aging population levels, socioeconomic needs, and months of discussions with residents and developers. A public hearing, the final leg, will not occur until December, if it even gets that far.
Lyons figures she can wait a little longer, at least for now. Like most elderly residents, she chose to stay in her home. Typically, a person might look to relocate due to the burdens of overall affordability or maintenance costs, according to Stone.
Lyons is not at that point yet, but she is getting there. She had a state grant to cover work on her roof, but said she doesn't assume she'll be that lucky if another repair issue arises. That factor alone may force her to consider affordable housing.
"It's important not only to support the building of new affordable housing, but to find ways to support people in their homes," Stone said.