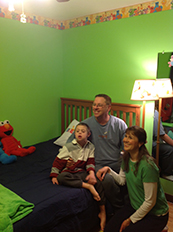 Pedestrian Killed in Drunk Driving Accident
Donna Nickerson, 50, of Wethersfield, was struck at approximately 10:30 p.m. in the roadway of Jordan Lane at the intersection with Follybrook Boulevard. Officers and ambulance personnel on the scene treated Nickerson for serious injuries and she was transported by ambulance to the hospital where she was pronounced dead, police said.
The driver of the vehicle, Christopher Patrick Benjamin, 46, of 156 Washington St., Apt. 3S, New Britain, was charged with driving while intoxicated. Benjamin was held on $5,000 bond and was presented in court Tuesday, June 11, police said.
Members of the Midstate Accident Reconstruction Team continue to investigate the incident.
"There may be additional charges for Benjamin when this investigation is complete," police said.
Anyone who may have witnessed or may have information on the crash is asked to contact the Wethersfield Police Department at 860-721-2900.