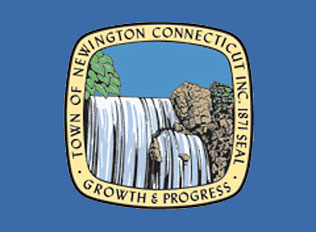 Municipalities to See More State Aid in Governor's Budget
NEWINGTON - Despite pessimistic projections going into a state budgetary session, which was coming off of last year's $413,78 million spending cut in Hartford, municipalities were pleasantly surprised to find increases in the amount of aid allotted by Governor Dan Malloy.
In Newington, non-education related state aid will amount to more than $117 million--$582,000 more than the $116.85 million the town got last year, Newington Town Councilor Terry Borjeson said. On the school side, the allotment was $12.96 million, a $74,000 gain from last year's $12.89 million, according to Borjeson.
Newington received a total of $656,000 more in state assistance than it did last year.
"I know it doesn't sound like a lot of money, but we thought we would be in dire straits," Borjeson said during a recent Council meeting.
Optimism was on the low in Wethersfield as well, where the state allotted $64,000 more than the Town Council had planned for in putting together its own budget, according to Wethersfield Town Manager Jeff Bridges.
"We are very pleased that the Governor and Legislature continued its support of local government in Connecticut," Bridges said.
One of Malloy's objectives throughout the budget process was to avoid shifting the burden of the state's financial woes onto municipalities. For the 2014-15 budget, a 3.03 percent tax and 0.99 mill rate increase, over $50 million more in education cost sharing (ECS) funding will be poured into the local level in the first year and $101.5 million more in 2015.
Under 2014-15's ECS allotments, no town will receive less aid than it had in the previous year, according to Malloy's budget presentation.
In non-education municipal aid, the state is allotting an additional $47.2 million in 2014 and plans to give towns and cities a $31.5 million increase in aid the following year. Thirty million dollars more for local roads was also built in for each of the budget's two years.