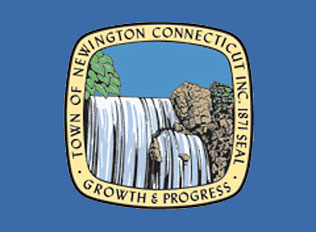 Town Hall Renovation Architect Selected
NEWINGTON - As architectural firm Kaestle Boos lays the design for a replacement roof at the Newington Senior and Disabled Center, the company is getting the nod for another project in town.
The Newington Town Council voted unanimously last Tuesday to accept a 5-1 Building Committee decision to hire the New Britain-based firm for the Town Hall renovation project. Out of the applicants that responded to the town's Request for Proposal (RFP), three--Kaestle Boos, along with Amenta/Emma Architects of Hartford and Jacunski Humes Architects from Berlin--were interviewed, according to a memorandum from Newington Town Manager John Salomone.
"We've worked with them before," said Deputy Mayor Scott McBride. "They understand the project."
Kaestle Boos' $51,067.50 pre-referendum fee was considered low by the Building Committee. The firm is also looking to tack on 5.5 percent of construction costs on the Community Center in post-referendum, as well as 6 percent of the construction price tag on the Town Hall building, according to Salomone's memorandum.
"We're getting the best of both worlds," McBride said. "We're getting the most affordable at the best quality."
Councilor and Building Committee member Myra Cohen was the only one to vote against Kaestle Boos during the committee's meeting, voicing support for Amenta/Emma Architects. She did however, vote in favor of pushing the committee decision forward last Tuesday.
Before the Council vote to approve the decision was taken, Councilor Jay Botallico brought up last year's controversy over which matters the two Parks and Recreation members on the Building Committee should be given voting rights. Botallico resigned from the Committee last year when the decision was made to add them.
The Parks and Recreation members were brought on because the Town Hall renovation project involves moving the existing in-building recreation center to a new location.
The Parks and Recreation members were given voting rights in matters related to where the new Parks and Recreation building would be moved, the size of the new facility, and the relocation of on-site facilities. Botallico wanted to know whether they should have had a hand in picking an architect.
"The Parks and Recreation members on the committee have been invaluable in moving this forward," McBride said, "although I agree with the questions Mr. Botallico has pertaining to their voting rights."
The Council proceeded with the approval because nullifying the Parks and Recreation member votes would not have changed the result.