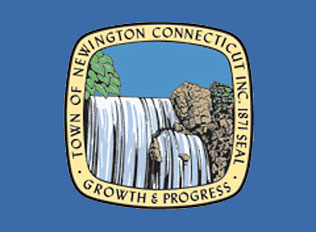 Indians Soccer Has Strong Returning Players
NEWINGTON - The Newington High School soccer team rolls into this season looking to improve on last year's 7-8-1 record--and they'll have some help, considering the fact that many of their most productive players are returning as seniors.
Although the Indians will be without the leadership of last year's nine departed seniors, the team is still getting a lot back. Last season's junior class, which includes leading scorers Mitchell Ambruso and Mike Rubalsky, will look to fill the void left by Patrick Teevan, Kalin Markov, Rameez Luna and Sasha Tokic, amongst others.
For the Indians, it starts between the goals posts, with the return of rising senior Chris Kapuscinski. As a junior, Kapuscinski logged 15 games in the net, posting six shutouts and a 1.18 goals against average. Newington will need to be strong in goalkeeping in order to make up for the absence of Teevan, the team captain who anchored the defense last year.
Holding down the Indians' backline this year will be senior Brian Goncalves, who registered a goal and an assist last year, and senior Greg Zydanowicz.
This coming season's seven seniors include the likes of Ambruso, the forward who led the Indians with five goals last year. Also returning is Rublasky, a midfielder who tallied four goals and four assists last year for Newington.
Newington finished sixth in the Central Connecticut West last year, right behind 6-7-2 Southington High School. Despite a rough season last year, the Indians showed that they could go toe-to-toe with their division's top teams. On Oct. 12 of last year, they were only narrowly edged by a 1-0 margin by third place Simsbury, and they lost a close battle to second place Conard High School--3-2 in overtime--on Oct. 26.
For the Indians, last year's highlights include a 3-2 upset victory over 13-3-1 Glastonbury to move past the first round of the Class LL State Tournament. The team kicks off the season on Sept. 10 at Platt High School in Meriden.