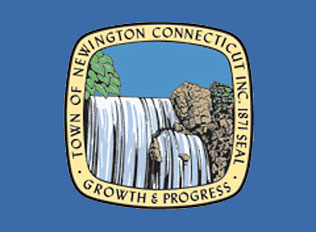 Newington Receives Grant to Close Landfill
NEWINGTON - A $480,000 state grant will help to cover the closing of a Newington landfill.
Closing the landfill, which sits next to Church Hill Pond near the transfer station, has been on the town's to-do list since 2008, when the state Department of Energy & Environmental Protection (DEEP) determined that it had reached its capacity, according to Councilor Terry Borjeson.
"It was going to happen eventually," Borjeson said. "This helps us--it's essentially free money. If we don't comply, we get fined, and we don't look very good."
The town will likely need to match the amount the state has put toward the effort, but the grant essentially cuts the cost to Newington in half, Borjeson said. The total price tag for the job, including construction costs and technical services, is estimated to be $919,000.
"It's not only capping it, we also have to put in a detention pond," Borjeson said.
The detention pond, which was included in calculating the total cost, will be set up in the event that the site contains hazardous waste that can run into the water supply. A stewardship permit in 2012 began assessing whether such substances were present, but the assumption is that the site contains only vegetation, since that was the initial purpose when it was opened in 1975.
The town may even be able to reduce its share of the cost by performing some of the work in-house, although exactly how much and whether or not the Council will go this route has yet to be determined, Borjeson said.
When news of Newington receiving he grant was brought up at a recent Town Council meeting, however, Councilor Maureen Klett hinted at a lack of transparency because she and other councilors were not aware of it.
While other councilors expressed similar concerns, most agreed that the aid was a good thing.
"It'd be nice if we had known about it, but the rest is secondary," said Councilor David Nagel during the discussion.
Newington has been putting Capital Improvement Program (CIP) funds toward closing the landfill, and the Council had received word regarding the potential for a grant around the time of its July 23 meeting. It became official by the end of that week, according to Borjeson. It was not discussed at that Tuesday's meeting because it was not yet confirmed at that time that the town actually had it, Borjeson said.