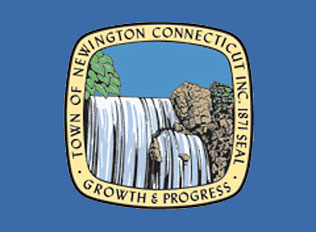 Councilors Try to Make the Best of the Busway
NEWINGTON - It is wide-reaching in geographical scope and the spectrum of public reaction at times has seemed even wider.
But love it or hate it, or anything in between, the $567 million CT Fast Track busway project is coming and, for towns sitting along the 9.4-mile I-84 route going from New Britain to Hartford, it has been about learning to live with it.
In Newington, the site of two of CT Fast Track's stops--one at Newington Junction and the other on Cedar Street--at least some are learning not only to live with it, but embrace it.
"I have never been a fan of the busway project and am still not 100 percent sure that it's going to be a success," said Newington Town Councilor Clarke Castelle. "Nevertheless, nothing is going to stop it from being completed and operational in a year two, so our main job is to take advantage of what opportunities it offers us and to make sure that its impact on the town is more positive than negative."
In a town where taxes and budget expenditures dominate discourse, and often controversy, at the Town Council table, the Democrat majority routinely points to development as a means for maintaining services while lightening the burden on residents. The arrival of the busway project and, consequently, the two local stops, gave Newington the chance to do just that.
"If you don't want to cut services and raise taxes, the only thing you can do is improve development," said Councilor Terry Borjeson, who also chairs a CT Fast Track committee of towns. "There's a tremendous amount of potential."
Some of that potential has already been taken a step further. Newington was awarded a $2 million grant by the state to take down a National Welding building--a move that will pave for the new Best Market Plaza and supermarket. The supermarket is expected to create up to 100 new jobs and draw customers to other businesses that move into the lot.
The town had set aside around $460,000 to take care of the National Welding building, but Councilor Jay Bottalico figured all along that it wouldn't be needed for that.
"I told the mayor, 'Let's wait, because I bet when the busway comes in they'll look to get rid of it because it's an eyesore,'" Bottalico said. "I figured that's the only reason why we got the $2 million, because it'd be a huge eyesore, especially with the station being there."
Then, there's Newington Junction. While exactly what will be done with the area is still up in the air. It has already been part of the ongoing discussion regarding how to add more senior and/or affordable housing in town. The Council's recent bid for a $20,400 consulting grant for advice on the establishment of an overlay zone, where developers would be enticed to make 20 percent of its units affordable in exchange for being allowed to build a higher volume at market value, was unsuccessful, but the issue is far from dead.
"For me, it's critical that we take care of the people that have that kind of need," Borjeson said.