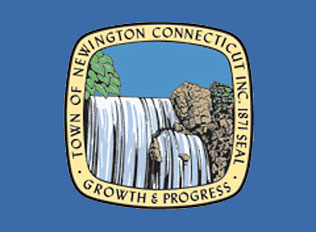 Senior Center to Conduct Screening to Assess Need for Financial Aid
NEWINGTON - A $1,000 grant from the National Council on Aging will allow the Newington Senior and Disabled Center to conduct economic screening to aid financially at-risk individuals through the use of a new web-based tool to the tune of a projected average of $200 per person.
"We're getting access to the tool, and we're also getting training for the staff," said Dianne Stone, director of the Senior and Disabled Center.
The program, which will eventually be available to the public, allows users to plug in information such as income and expenses in order to assess the state of their economic security, Stone said.
"Everything, from income, expenses, disabilities [and] age, and it will give you a referral to services," Stone said. "And it kind of gives you a picture of how economically stable you are."
Newington, one of three towns in the country to receive the grant, is receiving the funding and support under the condition that it conducts its own survey using the tool until the end of this year.
The tool is designed for older individuals, as demonstrated by the survey's parameters. The Senior and Disabled Center is being asked to screen at least 100 people no less than 55 years old.
"We have a lot of people living on the edge, whether it's because their income is so low or because of their health expenses," Stone said.
If the program identifies an individual to be at-risk, it checks eligibility for services such as food stamps and Medicare, according to Stone.
"We want to make sure that if people are eligible for [this service], they're using it," she said.
Newington was one of two Connecticut towns to receive the grant, with Groton garnering the funding as well. Both were part of a pool of applicants assembled by the National Institute of Senior Centers.
"Connecticut happens to have a few excellent senior centers that have a good reputation and have gone through the national accrediting process," Stone said.