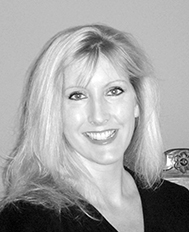 William Raveis: Dawn Satagaj
Satagaj and her team of Iwona Trybun, Diane Gombieski, a fluent Polish speaker, and her son, Ray Satagaj, offer their services to buyers and sellers from Hartford County all the way down to the shoreline--and it's a great time of year to put a house on the market.
"Inventory is low, buyers are out to buy and prices have been pretty steady," she said. "The less competition, the better for you as a seller."
Satagaj sets herself apart from other real estate professionals with the marketing plan she puts into work for her clients.
"We try to figure out what a good target market will be. Sometimes it's chances are this is a first-time buyer home, or chances are this is going to be a move-up person, so we take all this into account for where we're going to market it and how we're going to market it," she said.
In addition to an extensive list of contacts and referrals she has acquired in her 21 years in the industry, Satagaj places newspaper ads and does extensive Internet marketing, even hiring a professional photographer to take photos of the home, as many buyers begin their home search online.
"When you look through MLS and you see these horrible pictures, how is that putting your best foot forward?" she said.
A realtor's expertise makes all the difference when selling a home when it comes to foot traffic and the final selling price.
"I can understand somebody's thought process [that they don't need a realtor] because it does cost money, but in the long run we tend to bring them more money than they would get on their own. We know how to market and we know how to negotiate," she said. "When you have thousands of agents working on MLS, you're going to get more people than just putting an ad in the paper or putting a sign in front of your house."
For buyers, Satagaj begins by getting them pre-approved so they know what price range they want to be in and going over their must-haves.
"Everybody has their dream list of what they want in a house, so we go through that and sometimes we can match it, sometimes we can't," she said. Next they look online to see all available properties.
Next, they're off to tour some homes until a match is made.
"Houses are usually a very emotional buy, so you know when you've found the right house," Satagaj said. "It's always a really good feeling too, because sometimes you can just pull up in front of the house and you can see the buyer's face and you know that this is going to be their house because they're just so excited to get in there."
Satagaj has even had the opportunity to work with clients on multiple purchases and sales over the years, as families grow and children move out and needs change.
"It's just kind of fun to be a part of their lives," she said.
Dawn Satagaj of William Raveis Wethersfield can be reached at 860-301-5820 or visit
www.DawnSellsCt.com
.