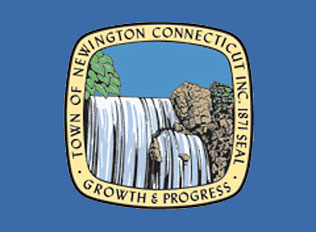 Mayor Denies Accusation of Unethical Work with Town
NEWINGTON - It started out as low rumblings as far back as last year--disgruntled Newington Republican town councilors pointing to Mayor Stephen Woods' Stonehedge Landscaping's business with the town as an unethical practice.
But at last Tuesday's Town Council meeting, the complaints reached a new volume with an "open letter to the Newington citizens," which was read during the public comments segment, from newly-appointed Republican Town Chairman Neal Forte, who is accusing Woods of bid tampering and contract steering, a claim the mayor has vehemently denied.
"It has been brought to my attention that within the last month or so, the mayor and Stonehedge Landscaping have stopped doing business with the town," Forte read from his letter. "While this may be an appropriate stance for the mayor to take, there remains a prior pattern of behavior that is in conflict with the standards of ethical values that I feel are fundamental to a public servant entrusted with the stewardship of our town's resources."
Forte has even taken his claims to the State's Attorney's Office for "a possible investigation."
"There have been a lot of personal attacks," Woods said during the meeting. "I am not ashamed of anything that I have done and welcome an investigation. We need to consider the conflicts from where the comments are coming from."
Woods does not deny the fact that his company performs services for the town--in fact, they have been doing it since the 1980s--and he has not done anything illegal, since Newington's Town Charter does not prohibit officials from conducting business with the town, he said.
"So this is not a new practice," Woods said Friday. "It ebbs and flows. Sometimes it can be $15,000-$20,000, other years it can be $1,000 [or] $2,000."
What the charter does say is that a town official cannot use their position as leverage to profit--an interpretation that reflects the wording in Forte's letter--but Woods countered that he is not guilty of that.
"This is a political trick as well as a very desperate one," Woods said. "If they want to look at my record, I've done what I said I'd do--I've brought hundreds of jobs to the town of Newington [through Best Market Plaza]. There's development going on."
The charter was never written to prohibit officials from being employed by the town because such a rule would have been unrealistic to follow, and the expectation was that local business leaders would inevitably be attracted to seeking public office, Woods said.
"The men and women who wrote the Town Charter knew that," he said. "The chances are very likely that you're doing some kind of interface with the town."
Not everyone sees it that way.
"I'm a little bit disenchanted," said Newington resident Keith Trott during the public comments segment of last Tuesday's meeting. "It's disheartening when you hear that some shenanigans can be going on with the money being entrusted with town officials."
Daniel Dinunizio, another Newington resident and Republican Council candidate, weighed in with a letter of his own. Dinunizio, who could not attend the meeting but had the letter read, cited Stonehedge invoices dating back to 2003. In the past 10 years, Stonehedge has done $66,777 worth of work for the town and $157,072 for the Board of Education, according to his statement.
Councilor Clarke Castelle said he does not believe that Woods would engage in unethical practices such as bid tampering.
"These allegations can't possibly be true," Castelle said this week. "I know this man too well--as a human being and as a business person."