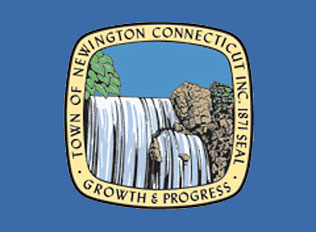 Resident's Work for Disabled Voters Honored
NEWINGTON - A sufferer of primary lateral sclerosis (PSL), a rare form of Amyotrophic Lateral Sclerosis (ALS), Newington resident Dolores Carron has seen her share of prejudice.
There was the time at the grocery store when another customer patronizingly patted her head and said "aren't you a good driver?"
Confined to a wheelchair by a condition that afflicts only 500 people in the United States, Carron has dealt with those who doubted her capabilities, both physically and mentally.
"Have I experienced discrimination? Yes--even in the healthcare industry," Carron said.
She's referring to the time she was at the hospital and the receptionist asked her husband to rattle off her information while she was sitting right next to him. As if that's not frustrating enough, even voting became an obstacle for the retired dietician, who, seven years ago, decided that she had had enough.
It started with a letter to The Hartford Courant, addressing the difficulties physically handicapped individuals encounter getting to the polls, and culminated into new legislation--spearheaded by state Rep. Sandy Nafis--to allow disabled persons the opportunity to be granted a permanent absentee ballot. The law came into effect Jan. 31.
"I think it's fantastic in an era when so many states are trying to restrict people's right to vote," said Newington Town Councilor Clarke Castelle, during last Tuesday night's Council meeting during which Carron was honored.
Carron admitted that when she wrote the letter--the first of many during the seven-year stretch--it was hard for her to hide her disillusionment and frustration.
"It was on the cusp of another election I wasn't going to vote in," Carron said. "Thank goodness somebody saw a positive side of my letter and ran with the ball."
That somebody, Carron said, was Nafis.
"I accept this honor on behalf of all the people that supported and helped me get this done," Carron said.
Under the new law, disabled voters can apply for permanent absentee ballot status with a doctor's note up until 20 days before a presidential election and 21 days prior to a primary. The measure eliminates the hassle of having to reapply with each election.
"I think often times we sit back or complain, but we always figure someone will take care of it," said Councilor Beth Delbuano, "but you never know if it's your next door neighbor. We all sit back and wait, but you're the one that did it."
PLS is a less severe version of "Lou Gehrig's Disease," or ALS degenerative neurological disorder, which affects 30,000 people across the U.S. Patients suffering from PLS experience similar symptoms--loss of mobility and speech--but can live longer than the average two to five-year life expectancy that characterizes an ALS diagnosis.
Many people write letters, most of which probably go unanswered. The key to Carron's success was that she didn't stop. It got her quite the reputation--someone once referred to her as "she who writes letters."
"They even threatened to write that on my tombstone," Carron joked. "But don't worry--I already took care of that."