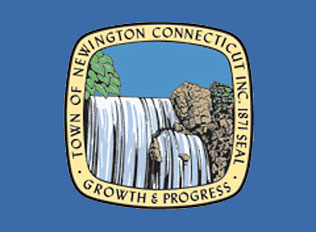 "Team Dom" to Run for ALS Research
NEWINGTON - It was a little more than two years ago when Dominic Mazzoccoli, a Marine Captain and former Newington mayor and state representative, got the news.
Mazzoccoli, an avid runner, was diagnosed with amyotrophic lateral sclerosis, (ALS)--otherwise known as Lou Gehrig's Disease--and the inevitable paralysis and loss of speech that characterizes a two to five-year decline that all too often is terminal.
"He's pretty much in bed all day," said Karen Cantafi, Mazzoccoli's daughter.
Mazzoccoli is "95 percent bed-bound" and has to use a track ventilator and feeding tube, according to Cantafi, but while he fights ALS's losing battle--there is no cure for the disease--his friends and family members are fighting back in the way that best fits him.
On Saturday, Sept. 21, they will hold a benefit 5K run to generate funds for ALS research. The Mill Pond Park event will be directing proceeds to the ALS Therapy Development Institute, a nonprofit based in Cambridge, Mass. This is not the first fundraiser they have done, but it is the first to incorporate Mazzoccoli's favorite hobby, one that would take him on five-mile treks around Newington and up Cedar Mountain.
"Many people around town would see him and wave to him," Cantafi said. "He was running until he was diagnosed two years ago, so we thought this would be more meaningful."
Behind the effort is "Team Dom," a group of friends from Mazzoccoli's 1970 Newington High School graduating class that rallied behind him when they got word of his diagnosis two summers ago.
"Right when they found out, they said, 'We have to do something,'" Cantafi said. "They've been by our side from day one and I don't know what we'd do without them."
Instead of pledging a monetary sum per mile, participants are being asked to pay a $30 entry fee. Participants can sign up online at
http://onestoprace.com
and click on "Run for Dom: First Annual Run for Dom to Benefit ALS Research."