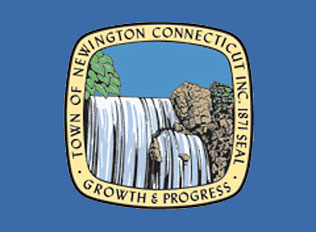 BOE Gets a Preview of Martin Kellogg's STEM Academy
NEWINGTON - The Martin Kellogg Middle School bio engineering Science, Technology, Engineering and Math (STEM) Academy slated to open next year will be a fully alterable lab space, project architect Rusty Malik of Quisenberry Acari Architects, LLC told the Newington Board of Education at its meeting two weeks ago.
This was the first look board members have had at plans for the interior of the academy, which is slated to be placed at the back of the Martin Kellogg building. The addition will be a lab space that can be adjusted to accommodate multiple smaller lab sessions, or one large class, Malik said.
"This is, in essence, one large space," Malik said, displaying images of the tentative layout on a projection screen. "But the walls open up. The goal is to provide maximum flexibility. The academy was designed for multiple grade levels, so how do we design it for different activities to occur?"
The space will also include small group conference areas, a separate room for lab preparation and sink stations. The academy will also have movable lab equipment, along with white boards, monitors, and LED lighting.
Plans also call for the space to be wireless, to provide a laptop-friendly environment, Malik said.
"We're using wireless laptops now, but the biggest challenge is what to do when your laptop dies," he said. "We need to have power going throughout the space."
Power outlets will likely be placed along the lab's countertops, Malik said.
"The challenge about [placing outlets on] the floor is they're always in the wrong spot," Malik said. "You have to worry about dirt and moisture."
The STEM Academy will also need to be handicapped accessible in order to comply with Americans with Disabilities (ADA) standards. In the parking lot at the back of the building, the surface egresses, making it an attractive spot for an entrance to the addition, Malik said. The architectural team will need to prove that to get approval from the state Department of Education.
"They wanna know not just about the space we are renovating, but how anyone will access it," Malik said.