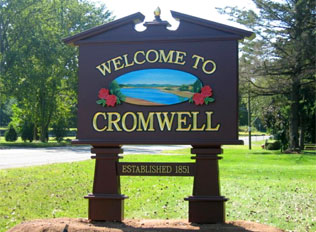 Cromwell Historical Society Commemorates Civil War
The presentation will feature the New England Chamber Choir, directed by Richard Wm. Donohue, Sunday, Oct. 20, at First Congregational Church in Cromwell. The historical society's first event in the year-long observance of the Civil War Sesquicentennial was "Popular Music of the Civil War," by Rick Spencer, held Sept. 23. The program was developed by Spencer to "explore the spirit of America during the War Between the States as it was captured in popular song."
"In the 19th century, the  European Romantic movement had taken hold of many aspects of American culture. Within the music enjoyed by Americans, a divide began to grow between cultivated, or classical and vernacular, or popular music. Americans interested in moral, artistic and cultural idealism embraced performances of piano, vocal, choral and even operatic and symphonic music," according to the historical society. "At the height of this Romantic movement in America, came the Civil War.  On an cultural level, this 'War Between the States' was a great mixer of ideas and traditions. Soldiers, most of whom had never traveled more than 50 miles from home, were brought together from every cultural region of the country. During frequent periods of lull time, these fighting men would share aspects of their culture, including music from both sides of the musical schism. In this way, the Civil War had a profound effect on both the cultivated and vernacular music of America."
This concert will explore some of the classical music performed in Connecticut during the Civil War years. Members of the New England Chamber Choir will perform works of Mendelsohn, Haydn, Weber and Gottschalk, all of which were performed in Connecticut during the war years of 1861- 1865.
The performance will be followed by high tea reception presented by Juleps & Viragoes, the Civil War living history department of the Cromwell Historical Society. 
This second part of the event will be held at 4 p.m. Oct. 20 at First Congregational Church, 355 Main St., Cromwell. Admission is free; donations are appreciated. Full details about the commemoration may be found at
www.cromwellhistory.org
or call 860-635-4806 for more information.