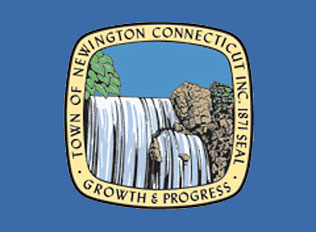 Bid Tampering Accusation Against Woods Dismissed
NEWINGTON - A week after a letter from newly appointed Newington Republican Town Committee Chairman Neal Forte accusing Mayor Stephen Woods and Stonehedge Landscaping and Garden Center of "unethical practices" and bid tampering, the verdict is in from the State's Attorney's Office, where Forte filed a complaint.
The case was quickly examined and has been dismissed, Woods announced at last Tuesday night's Town Council meeting, during which he read a statement condemning the accusations as "slanderous" and "false."
"I should've been surprised--I wasn't," Woods said in reading the statement. "This is the kind of dirty politicking that goes on everywhere."
The State's Attorney General's Office, however, has not found him guilty of any of the allegations levied against him, Woods said.
"Contrary to Neal Forte and the Republican Town Committee, no bid tampering occurred," Woods read.
In a letter read by Neal Forte during the public comments segment of the previous Council meeting, it was implied that Woods' Stonehedge Landscaping had been given preferential treatment and that the mayor had used his position as a public official to generate additional profits for the company.
Forte noted that Woods' firm had ceased work with the town, but announced that he was still pursuing a state-level investigation due to what he saw as "a prior pattern of behavior that is in conflict with the standards of ethical values."
While town residents echoed Forte's concerns at the last meeting, last Tuesday others came forward with a different take.
"If he did something unethical with his company, get a form and handle it at a town level, instead of going to the higher ups," said Newington resident Sandy Lollier before Woods made the announcement. "I don't want to see the State's Attorney go on a witch hunt."
In his letter, Forte implied that Newington lacked the mechanism by which such an investigation could be made, although Councilor Clarke Castelle countered that an ethics complaint form does in fact exist.
"There were many efforts made to get the document to investigate that," said Councilor Beth Delbuono. "I don't take it lightly that there are ethics issues out there, and for someone to say we didn't do our homework, that is not true."
When asked about Newington's own process for filing an ethics complaint, Botallico said that Republicans got a form last Thursday, but were unable to in previous attempts.
In an email, Town Clerk Tanya Lane told Forte that a form did not exist, but that he can send a complaint in writing. It turned out there is a form and part of the ethics ordinance mandates that the investigation request be made using it.
"When we complain about violating an ethics ordinance, we were not willing to then violate an ethics ordinance by not following procedure," Delbuono said this week.
Both Delbuono and Botallico said that they are waiting to hear back from the State's Attorney's office to confirm that the investigation has been closed, but do not plan on dropping the issue.
"I think changes need to be made to the ethics ordinance," Delbuono said. "I think some of the language is vague and should be clarified and I think it should be made that officials are not allowed to do business with the town. There's no way anyone can be impartial in that position."
Forte could not be reached for comment, but told The Hartford Courant that an additional reason for bypassing the Newington process was due to concerns that the Ethics Commission, which contains a Democrat, Republican, and three unaffiliated members, was "politicized" and that his inquiry would be "stonewalled."