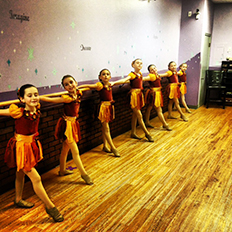 Dance Legacy, Caroline\'s Dance Center LLC
Dance students of all ages are welcome to participate in Dance Legacy's annual holiday tradition, which will be presented Sunday, Nov. 24. The next sign-ups for the production will be held this Saturday, Oct. 5, from 1-2 p.m. at the studio at 33 Seymour Rd, in Berlin.
Also Oct. 5, the studio will participate in a meet and greet with Asia Monet Ray and Jordyn Jones from the TV show "Dance Moms," held at the Connecticut Cabaret Theatre. For tickets, visit
www.asiajordynct.eventbrite.com
. All proceeds from the meet and greet and The Nutcracker will be donated to the Dance the World Fund.
On Oct. 14, cast members from Broadway's Flashdance will be guest teachers for a dance class open to all 12 years and up, featuring choreography from the show. The cast members will hold a meet and greet after the class.
In June, dancers will be heading to Disney World to perform.
"This is our most exciting and rewarding season ever," said studio owner Caroline Van Austin, who teaches along with eight other instructors who were all former students.
Classes at Caroline's Dance Center are designed to help children gain poise, confidence and creativity.
"All of our classes reflect a commitment to promoting a sense of self-esteem and confidence in every child," Van Austin said. "We take a developmental and supportive approach to teaching and we have realistic as well as age-appropriate expectations for our students."
Classes are designed to inspire and engage every student in a non-competitive environment, while encouraging students to develop their own personal, artistic and educational strengths and goals.
"We believe that if the dance program is taught well, the parent should notice an improvement in their child's self-esteem, coordination, focus and cognitive skills outside of class," Van Austin said.
Caroline's Dance Studio can be reached at 860-828-9682,
misscarolinev@aol.com
or, for more information and a class schedule, visit
www.asiajordynct.eventbrite.com
.