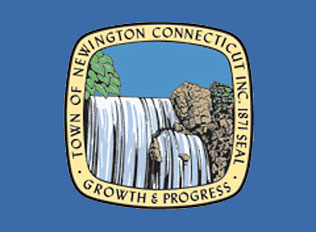 Newington Prepared for Affordable Health Care Act
NEWINGTON - It prompted a federal shutdown that left roughly 800,000 government employees indefinitely furloughed, national parks closed, and veterans without benefits, but the hotly contested Affordable Care Act, otherwise known as "Obama Care," is in place, at least for now.
For Connecticut, where 344,000 people are currently living without coverage, that means preparing residents for what is now mandatory health insurance enrollment. In Newington, the local senior and disabled center will be playing a role in that, as one of the state's 300 in-person assister sites equipped and staffed to assist individuals as they shop what is being referred to as the "health insurance market place."
"It's all about creating widespread and ground-level access to the health exchange," said Dianne Stone, director of the Senior and Disabled Center. "We wanted to make sure we could get people trained and provide that service. Anybody that doesn't have health insurance can contact the call center, or they can come and see us. This is the kind of service we already exist to provide, so we're pleased to get some operating support."
The support is coming from Access Health in the form of a $6,000 grant for laptop equipment and staff training. Teri Snyder is one of those who just completed the 40 hours of in-person assister certification training.
"I think what I learned most was the need for the community to provide our residents with affordable insurance," Snyder said. "I didn't realize there were so many people in Connecticut who didn't have the tools to access insurance."
In Hartford County, the center's coverage area, they number around 98,000, according to Snyder. In Newington, there are 2,247 uninsured people. Statewide, 60,000 of the 344,000 without health benefits are children, she said.
Eighty percent of the uninsured population resides in Hartford, New Haven, and Fairfield counties, according to Snyder.
Critical areas such as emergency room, outpatient, mental health, and prescription drug services will become more accessible under the ACA, Snyder said. It also prohibits insurance companies from denying coverage for costly pre-existing and chronic conditions, she said.
"The best way to stay healthy is to have access to medical care, access to preventative care," Snyder said. "I think the Affordable Care Act is going to provide our residents with all these essential benefits. I don't think it's right that only a portion of the population has access to it."
Although individuals were able to browse their options and enroll as of last Tuesday, the ACA and health insurance mandate officially takes effect Jan. 1.
"We don't anticipate that people will storm in to sign up for the program in town, but we're ready," Stone said.
Those who do enroll before the Jan. 1 deadline will still need to pay the first premium upon signing up, which may deter people from enrolling until they have to, Stone said.
As for their options, the spectrum of coverage plans ranges from market rate policies to plans for those with lower incomes, according to Stone.
"If you buy a policy off the exchange, it's not going to be substandard," Snyder said. "It's gonna be the same as what they offer."
Not everyone is optimistic about the Affordable Care Act, which some say runs the risk of not always being affordable.
In Delaware, for example, where the market is broken into four brackets of coverage plans--ranging from Catastrophic, Bronze, Silver and Gold--even the cheapest can be a mandated burden for those utilizing the exchange, said Sam Friedman, director of communications at the Caesar Rodney Institute, a "free market-oriented think tank" in the state.
"The cheapest Catastrophic plan was about $131 a month, which works out to $1,572 a year," Friedman said. "But it was more than I typically spend in a year."
In Delaware, a person purchasing a Bronze plan might pay a minimum of $180 a month, or $2,160 per year, but the fee only covers 60 percent of out-of-pocket expenses, according to Friedman.
"So let's say you needed a surgery and it was going to cost you $10,000," he said. "You paid $2,160 minimum for this plan. Then you are told it will still cost you at least $4,000 more, and that is if you qualify for that service."