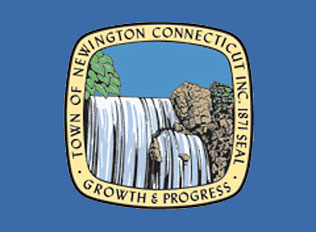 BOE Seeks Digital Technology Grant for "Think Pads"
NEWINGTON - With a turn toward the digitally-driven Smarter Balanced Assessment for standardized testing, the Newington Board of Education is looking to add some tools in order to apply that, amongst other curriculum changes brought on by the slew of education mandates that fell into effect at the start of the school year.
The board unanimously approved an application for a $264,579 state Department of Education grant that will allow for the purchase of new Lenovo Think Pads at its Sept. 25 meeting.
"The chance of getting this grant is slim, but it's worth a shot," said Newington Superintendent of Schools Bill Collins.
Newington is unlikely to receive the aid because it is not considered a "priority district," Collins said.
If the district is lucky enough to get the money, it will not have to front any matching funds.
The board has decided not to continue buying products from Dell, opting instead to take on Lenovo, which makes Think Pads and the Think Pad Twists that can transform from a laptop into a tablet.
"Our IT department looked at the many products and decided that every product we have needs to have a touch screen," Collins said.
Board of Education Chairman Marc Finkelstein agreed.
"These kids are weaned into touching everything when they're younger," Finkelstein said. "When they come here, they're used to touching, so that'd be a smart thing."
Not everyone, however, is so sure that Lenovo is the best choice. Newington resident and Board of Education candidate Beth McDonald works in another district, which has had problems with the company's products.
"I realize that they're lower priced, but my district has had serious issues with Lenovo laptops," McDonald told the board during the public comments segment of the meeting. "I'd hate for you to go through the problems our district is having."
In McDonald's district, which she declined to identify, the laptops have had issues booting up, sometimes taking up to a half an hour to load to the desktop screen, she said after speaking to the board. There have also been malfunctions with the internal mouse on the products, McDonald said.
"There are issues IT can't seem to resolve, and only on the new laptops," she said. "The general feeling is it's a poor quality product and the district made a mistake to save money."