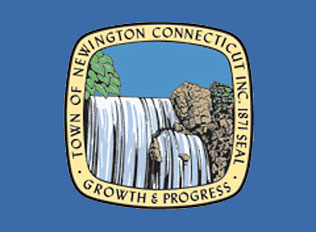 BOE Forwards STEM Plan to Council
NEWINGTON - nology, Engineering and Math) Academy plan that will revolve around an alterable lab space to accommodate varying class sizes cleared the Newington Board of Education hurdle at the Sept. 25 meeting.
The board voted unanimously to send project architect Rusty Malik's plan along to the Town Council, from where, if approved, the proposal will move on to the state Department of Education for review.
"The plans really focus on flexibility, and that's great," said Board of Education member David Tatem before the vote was taken. "It's really important that we focus on flexibility."
The flexibility will be allowed by the fact that the lab space can, through movable walls, be transformed from an area that accommodates large group sessions to smaller separate classrooms, Malik told the board at the previous meeting, during which his proposal was presented.
The space was designed that way in order to accommodate more than one grade level, Malik said.
The space will include small group conference areas, a separate room for lab preparation and sink stations. The academy will also have movable lab equipment, along with white boards, monitors and LED lighting.
Plans also call for the space to be wireless to provide a laptop friendly environment, Malik said. He recommends placing outlets along the countertops--as opposed to the floor--where he says they will be less susceptible to damage from spills and dirt.
The STEM Academy will also need to be handicapped accessible in order to comply with Americans with Disabilities (ADA) standards and garner state approval. In the parking lot at the back of the building, the surface egresses, making it an attractive spot for an entrance to the addition, Malik said.
The district is laying plans for STEM academies at both the Martin Kellogg and John Wallace Middle Schools, with the former focusing on biomedical engineering-related courses.