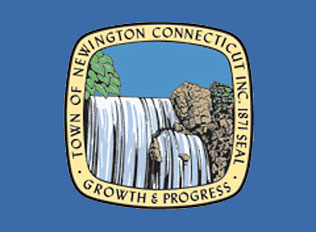 Newington's Garfield Street Grant Application Rejected
NEWINGTON - The ongoing, and sometimes heated, discussion regarding the merits and motives behind a proposal to realign 1,000 feet of Garfield Street as a part of a larger traffic control effort at the former state road will, at least for now, be put on hold.
The Newington Town Council's application to obtain a CROG grant, worth up to $2.5 million, to aid with the project has been rejected.
The project, which would commence in 2016 with bidding in 2015, is expected to cost Newington between $400,000 and $500,000 if it were to proceed without the grant money. Towns are expected to add 10 percent of what they receive in aid, so if Newington had been awarded the maximum $2.5 million, it would only have to put in $250,000.
The proposal is to shift the 1,000 feet of Garfield closest to Willard Avenue toward Mill Pond Park in order to improve the visibility for motorists approaching the road's sharp curve. The idea, which has come under heavy scrutiny at a series of Council meetings, is only one component of a plan to add traffic and pedestrian control measures, such as crosswalks and improved curbing for the purpose of establishing what Town Engineer Chris Greenwald describes as an envisioned "campus environment" for the Town Hall area.
Although proponents of the application--which was sent out before the Council officially gave its stamp ofapproval in order to meet a July 17 deadline--have emphasized that obtaining the grant would not have committed them to the project, others, such as Councilor Beth Delbuono said that the town was unlikely to pass up a grant if it got it.
The last time the proposal was discussed, Councilor Jay Bottalico alleged that the purpose of realigning Garfield was to make room for a new parking lot at Town Hall. Although nothing is off the table, the option is far from being at the forefront of the discussion, and the purpose for the proposed realignment is a combination of that and the need to improve traffic/pedestrian safety in the area, according to Deputy Mayor Scott McBride.