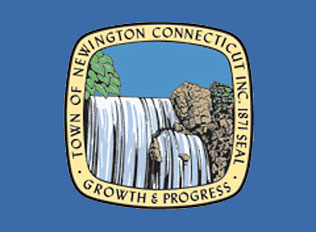 PCBs Discovered in STEM Section of Middle School
NEWINGTON - Construction of the aerospace and engineering STEM academy at Newington's John Wallace Middle School will see a set back with the discovery of PCBs in the shop section of the building, Superintendent of Schools William Collins announced at the Board of Education's organizational meeting last Tuesday night.
"Once you find them, you have to remediate them," said Board of Education Chairman Marc Finkelstein during the meeting. "You can't just leave them there."
The PCBs, which were found in the paint of the corners of the shop area, are not hazardous to students and staff because they are not airborne, Finkelstein said. If the Board opted out of removal, it would cost an estimated $60,000 per year for PCB treatment, he said. Not only that, the area would have to be closed off.
"It's an awful amount of money to keep it there and not use [the space]," Finkelstein said after the meeting.
While Collins admitted that he has his own estimates as to how much the remediation will cost, he said that he wanted to wait until further discussions with the new Board of Education-which was sworn in the same night--before making them public. The Board will be scheduling a public executive committee meeting for the near future.
Martin Kellogg Middle School, the site of the district's other STEM academy, has seen PCB presence in the paint of the walls in its own shop. The district was able to remediate there by taking an inch from the walls, but the location of the substances at John Wallace will make the next job more difficult, Collins said.
"This is going to be much more complicated and much more expensive," he said.
This is because the contaminated paint is in the floor molding at the corners of the shop, and the remediation plan may involve removing up to 2 inches from the base of the walls, Collins said.
"If you remove that much, all the walls come down, so we need to come up with a plan of how we want to do it," Collins said.