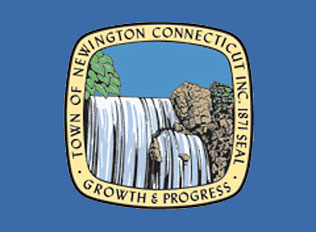 Indians Hockey Looks for Third State Title
NEWINGTON - Seven months after winning its second back-to-back high school hockey state championship title, the Newington Indians will see if they can do one better than NBA superstar Lebron James and the Miami Heat.
The Indians take the ice Dec. 2 to begin work on a third consecutive title run, and they'll be doing it without the scoring prowess of Brendan Richards, whose 22 goals led the team last year. That tally was almost equaled by his playmaking statistics--the senior had 21 assists on the year and 43 points total.
Throughout the season last year, Newington showed that it has the depth to remain competitive even with the departure of its veterans. Then-freshman Luca DiPaola and then-sophomore Marco DiPaola were consistent offensive contributors, with 10 and 11 goals, respectively. In fact, it was Marco DiPaola's lone goal in the state championships against Bolton-Coventry-Rockville that sealed the 1-0 title game for the Indians.
In between the pipes, the Indians will have some big skates to fill in goaltender Dan O'Leary. With 1.5 goals against average and five shutouts on the season, he logged more than 1,000 minutes to the tune of 522 saves on the year, according to Maxpreps. O'Leary was back upped by then-sophomore Cam Criniti and then-junior Tom Wood, who each saw one game of action.
Throughout a 17-4-2 season, the Indians relied on a solid defense, which held opponents to an average of 1.5 goals per game, while the team had 85 of their own. After roaring into the year with a six-game winning streak, Newington dropped one to powerhouse Northwest Catholic-who they would edge in a 2-1 nail biter two weeks later-by a 4-1 margin. They'll meet their rivals from West Hartford again this season in a home matchup Jan. 15.
The Indians open up the regular season on the road in North Branford Dec. 18, before coming home to face Wethersfield Dec. 21.