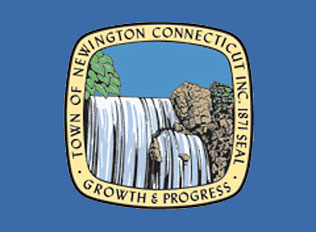 HealthBridge found in Contempt of Court
NEWINGTON - For HealthBridge Management, the company that runs nursing homes in Newington, Danbury, Stamford, Miford and Westport, the time to impose temporary labor contract restrictions on the more than 600 workers that went on strike last summer is up.
HealthBridge has been declared in civil contempt of court, a ruling handed down by U.S. District Court Judge Robert Chatny, who gave the initial December 2012 injunction mandating that employees at the nursing homes be allowed to return to work under the labor contract conditions that existed prior to the company's proposal of new terms prior to the strike.
For the employees, who have been working under new terms imposed temporarily, but indefinitely, by a successful filing for Chapter 11 bankruptcy in New Jersey by the five Connecticut nursing homes, it means back pay and benefits with interest, in addition to the previous conditions.
"Judge Chatigny found HealthBridge in Contempt of Court today--yet another legal victory for workers and a further sign that HealthBridge cannot get away with its unfair and illegal treatment of its employees," said David Pickus, president of the New England Health Care Employees Union, District 1199, SEIU, in the press release. "How many more millions of taxpayers' Medicare and Medicaid dollars will they waste on attorney's fees to find ways to evade their legal responsibilities? How many more times does HealthBridge have to be found guilty of illegal activity, until the company decides to work with its employees to settle a fair contract? Until they do, the health and well-being of workers and their patients continues to hang in the balance."
HealthBridge will not face any additional fines, at least yet. If the New Jersey-based company fails to comply with the court order, a flat $10,000 penalty will be paid to the National Labor Relations Board, as well as $500 for each day after that it does not fulfill the terms of the injunction, according to a press release issued by New England Healthcare Employees Union District 1199 Dec. 23.
The National Labor Relations Board is still in court with HealthBridge over its decision to halt contract negotiations and impose the proposed conditions--a work week reduced from 40 hours to 37 due to the elimination of paid lunch breaks, a 50 percent cut in sick days, higher health benefit deductibles, and a switch from HealthBridge's former employee pension plan to a 401K--before the strike, but last year's injunction mandated that the employees return to work under the current conditions so that they would not be without income and benefits for what is expected to be a lengthy legal process.
The return to the previous contract conditions was short-lived. Although HealthBridge itself was not granted bankruptcy status, it was allowed to operate under the proposals and, due to a series of extensions granted by the New Jersey Bankruptcy Court, employees were still working under these changes before Chatny's latest ruling.
Although HealthBridge does not own the Connecticut nursing homes, it performs management functions, including labor contract decisions and negotiations, for them.
HealthBridge was unsuccessful in three attempts--in the U.S. Second Circuit Court of Appeals and then the Supreme Court before recently being denied a challenge it based on the fact that the National Labor Relations Board lacked a quorum when it requested the restraining order--to overturn the injunction before the contempt of court decision.