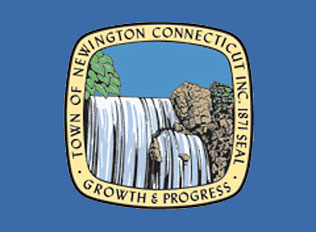 NHS Adding Career-Oriented Academies this Fall
NEWINGTON - While the Martin Kellogg and John Wallace middle schools are setting up their own STEM academies--biomedical science and aerospace engineering programs, respectively--Newington High School is getting some career-oriented additions to its curriculum as well.
The district is adding an Information Technology (IT)/Digital Innovations academy, as well as a Finance and Business Management program, both of which will be opening this coming fall. Plans to offer a culinary and hospitality management academy have also been made, although the delay of the primary construction project, the installment of a $500,000 hospitality center, due to unanticipated PCB removal costs at John Wallace is expected to push this back by a year, according to Newington Superintendent of Schools Bill Collins.
The hospitality center, which will seat up to 120 people, is being set up in order to give students hands-on experience handling event planning and cooking--just a couple of hospitality industry areas covered in the academies slew of courses, Collins said.
"That would give students the opportunity to plan events for large groups of people," Collins said. "That way, if they want to work for Hartford Hotels, work for casinos, or be a chef, they'll have had the opportunity to do that in high school."
A chef from the culinary school at Johnson and Wales University has even been hired to teach the courses, but for now, students will have to wait. Although the Board of Education has budgeted half of the hospitality center's anticipated cost, Collins said that will need to be used to remove PCBs discovered in the corner walls of John Wallace's shop area--the location of the coming STEM academy.
"We have to manage the facilities issues at the middle school, so any finances we were hoping for will have to wait until next year," he said.
It will cost $2 million for the Board of Education to remove the walls of the building's shop area--a move projected to save the district money in the long run given the added cost of alternative yearly remediation measures--and it already has $550,000 of it. Collins is hoping to use $1.5 million more for this purpose from the Capitol Improvement Committee (CIP).
Meanwhile, students can already enroll in courses offered by the IT/Digital Innovations and Finance/Business Management programs, which cost the district a total of $39,000 to add.
"One of the things we've always done is prepare kids for college," Collins said. "I'm not sure we've done the best with preparing for careers."
And part of that process can include knowing what you want to pursue in college, if you take that route, he said.
"The great thing about a comprehensive high school is students can change their minds," Collins said. "Figuring out what you don't want to do is just as important. It's hard to ask a 14-year-old, 'what do you want to do?'"
In IT/Digital Innovations, students can take courses in digital media, network server configuration, and cabling.
"It's going to have a wide range of options--if you want to be a programmer, a network engineer, a cabling layer, or a graphic artist," Collins said.
The Finance/Business Management Academy will offer everything from number crunching and investments, to marketing for new technology and entertainment, he said.
"We wanted to make sure it wasn't just about putting out engineers," Collins said. "Kids have an interest in it. We want to provide experience."