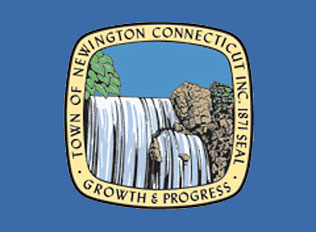 P&Z Discusses Medical Marijuana Facility Buffer
NEWINGTON - A decision has yet to be made, but the Newington Town Zoning and Planning Commission is leaning toward lighter restrictions on medical marijuana production facilities, while maximizing the mandated buffer--the distance they have to be from playgrounds, residential areas, and places of worship--for dispensaries.
The Commission opted to again table the discussion regarding zoning regulations for such businesses, a new issue in light of the state's medical marijuana licensing program-in order to see a more detailed map, which will identify specific areas within the town's industrial zones, from Town Planner Craig Minor. The updated map, to be presented at the Commission's next meeting, will pin point which buildings fall within what is allowable in an industrial zone given a 1,000-foot buffer for dispensaries and a proposed 100-foot requirement for production facilities.
"I want the buildings labeled so I can see exactly what would be affected," said Commissioner Frank Aieta.
Meanwhile, the TPZ members continue to debate how much of a buffer to put in place and whether or not it should relaxed depending on what type of facility the town is dealing with. When it comes to production facilities, the broad consensus, at least for now, seems to be that a 100-foot buffer is acceptable, given a high level of security that is characteristic of such an operation.
"I still have strong beliefs in separating the production from distribution," said Commissioner Kenneth Leggo. "I didn't see a reason [for a 1,000-foot buffer for production facilities] with a closed building."
Aieta was uneasy about the 100-foot proposal for medical marijuana growing operations.
"I don't think it lends itself to protecting the neighborhoods," Aieta said during the discussion.
At the TPZ's previous meeting, Aieta pointed to the Newington Community Master Plan, a non-legally binding document listing a slew of priorities for the town.
"Part of that plan is to protect the residential areas, and going down to 100 feet is way too small of a buffer," he said at the previous meeting.
With a 1,000-foot buffer applied to both production and dispensary facilities, the industrial areas on Fenn Road and North Mountain Road would be very limited in their ability to allow for such businesses, while Newington Junction would have no room, according to Minor.
"It would reduce the amount of available space rather dramatically," Minor said during the discussion.
Minor's space calculations were based off of the 1,000-foot buffer and an alternative 500-foot buffer that has been entertained, as well.
"If we use the less conservative 500-foot buffer, it would open up a little slither of land," he said.
Aieta also expressed concern regarding what he perceives as a potential for smells from the growing facilities to reach other parts of town, but other commissioners do not think that this will be an issue.
"I'm assuming it's a closed environment," said Commissioner Stanley Sobieski. "So there won't be any smell to the outside public."
Commissioner Mike Camillo asked whether the state can give pharmaceutical companies the right to distribute medical marijuana if regulations eliminate the potential for dispensary operations in town altogether.
Well yes, but it would be granted on a site-specific basis, as opposed to applying a distribution license to all stores under a given chain, Minor said.