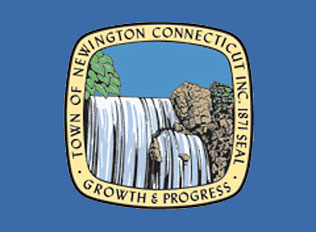 CIP Funds Sought for John Wallace PCB Abatement
NEWINGTON - While the Newington Town Council is slated to approve the Board of Education's proposal for the Martin Kellogg Middle School STEM Academy, a biomedical sciences program, Superintendent of Schools Bill Collins is trying to get Capital Improvement Plan (CIP) help for PCB remediation at John Wallace Middle School, where the district is planning to open an aerospace engineering academy.
If Town Manager John Salomone's list of pay-as-you go CIP projects clear CIP Committee approval and then get adopted into the Town Council's budget this spring, Collins will get the funding he is requesting. The CIP request from Salomone is for $1.6 million--$1 million more than Collins was hoping to get--toward the project, which will involve the dismantling of walls in the shop space of John Wallace in order to remove PCBs discovered in paint near the corners of the room.
The job is expected to cost around $2 million, $550,000 of which the Board of Education already has.
Last year the Town Council's CIP Committee gave the Board of Education between $1.6 million and $1.7 million. When the Board first decided to opt for full remediation weeks ago, Collins said that he would be looking for $1.7 million total this year-he also needs $200,000 more than the $300,000 he got for work on the Newington High School business/finance, culinary/hospitality and IT/Digital Innovations academies being established.
An additional $300,000 appears on the CIP pay-as-you go project list as a separate item for Newington High School career technology renovations.
The Board decided to remove the substances, which Collins has said are not hazardous because they are not airborne, in order to avoid the pile up of annual $60,000 costs for a continued remediation plan. Not only is this plan more cost effective, but it will allow more construction flexibility when it comes to actually designing the aerospace engineering academy, Collins said.